Articlebio
https://articlebio.com/
Why is Jamie Foxx still unmarried? Who is he dating currently? Exclusive Details
Published on

28 May,2017
Updated on

01 Aug,2017
Jamie Fox recently revealed he is still not keen about getting married. The actor said 'I'm having a ball' with Howard Stern on his show on 23 May 2017 talking about his single life. He's in a relationship with Kaite Holmes for three years now! So, does this mean they are never going to get married?
Why is Jamie Foxx still unmarried? We have the details here!
Is Jamie Foxx single or dating someone?
Jamie and actress Katie Holmes have been together for more than three years. They are occasionally seen together in public and have even sparked marriage rumors, but haven't come out and confirmed the relationship so far.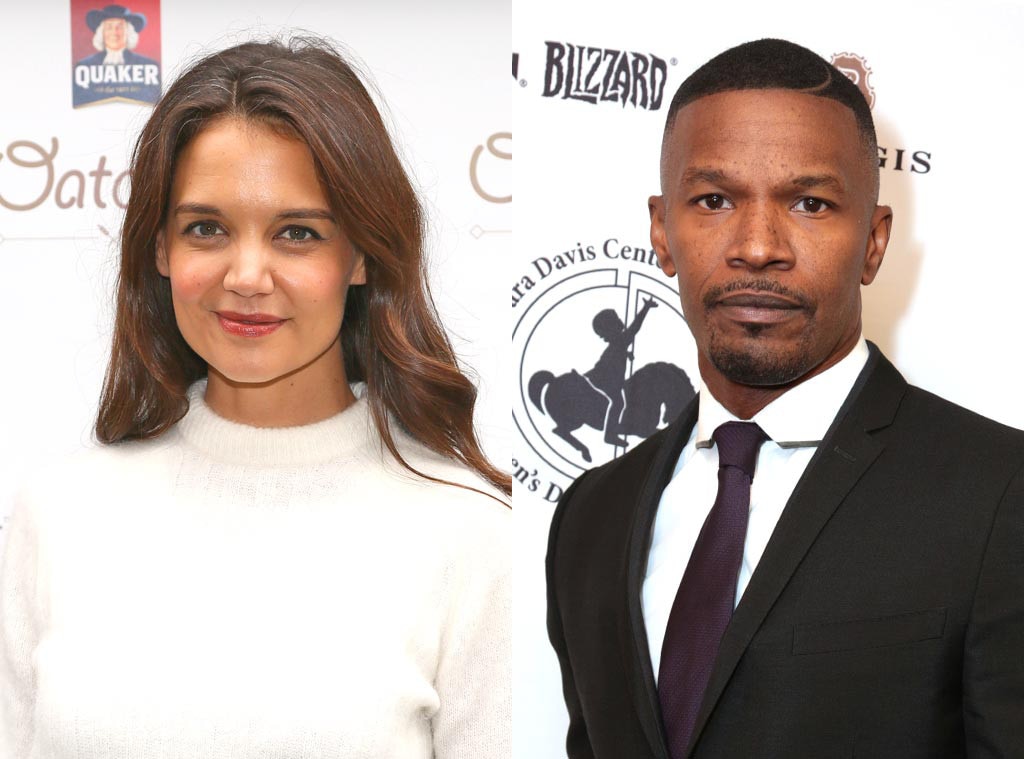 Image: Jamie Foxx and Katie Holmes
Source: E Online
Jamie Foxx, the Oscar-winning actor, and comedian, recently went to Howard Stern's show where the host asked him about relationship and marriage plans!
Foxx replied he was not ready to get married anytime soon. He said that his relationship is going good and he is having a ball. When Stern's partner asked him 'are you still not into marriage at all?' Foxx told "Nah. Why blow it'.
Also Read: Jamie Foxx Opens Up About Dating as a Hollywood star at 49-It's not easy! All the Details here
Foxx sounds like he has some pretty adverse views on marriage! In 2012, in an interview with Oprah Winfrey, he shared his thoughts on marriage saying:
I don't know if I'm built for marriage, "I know one thing, I'm a very loving person. When it comes to connecting with somebody then being like there...I know I could be long-term in our connection.
On the other hand, Jamie is spending quite some time with Katie. They spent a few days together in Paris, where Jamie was filming Robinhood, in January 2017. But they managed to completely out of the media, spending time together at the Luxe Park Hyatt Paris-Vendôme.
Some online sources say Jamie and Katie are going to marry secretly this summer. However, given how marriage repels Jamie Foxx, a secret marriage is unlikely. But if Jamie doesn't like marriages due to the pressure, a secret marriage seems perfect!
Also read: Why did Tom Cruise and Katie Holmes' marriage end? The couple divorced in
Jamie has two children from his previous relationships while Katie Holmes has an 11-year-old daughter Suri from her ex-husband actor Tom Cruise, whom she divorced in 2012.
Lesser Known Facts About Jamie Fox's Children
Jamie Foxx has two daughters from two different women. He welcomed his first daughter Corinne Foxx from Connie Klein in 1994. Foxx's second daughter Annalise turned 8, is from another woman.
Image: Jamie Foxx with his daughters
Source: Dailymail
But he has not revealed his second daughter's mother. According to Dailymail, in 2012, he went for a vacation with her and two daughters in Maui but never showed her off to the media.
Jamie Foxx's Daughter Corinne Foxx
Jamie Foxx's older daughter Corinne Foxx is a model and works with LA model. She shot the campaign for Wet n Wild in last January. She was also honored with the Miss Golden Globe in Golden Globe Awards ceremony 2016.
This award is an honor historically given to the son or daughter of a film or television industry icon. Corinne is proud of her father, she seems very supportive of him!
For more updates on Jamie Foxx and Katie Holmes as well as fresh celebrity gossip, keep coming back to Article Bio.