It's All Good actress Gwyneth Paltrow and her ex-husband Chris Martin are more than a divorced couple as they have still been together as friends.
The 45-year-old actress and Goop founder discussed her relationship with her ex-husband and the Coldplay singer Martin, 40, on the Thursday's episode of The Late Show with Stephen Colbert.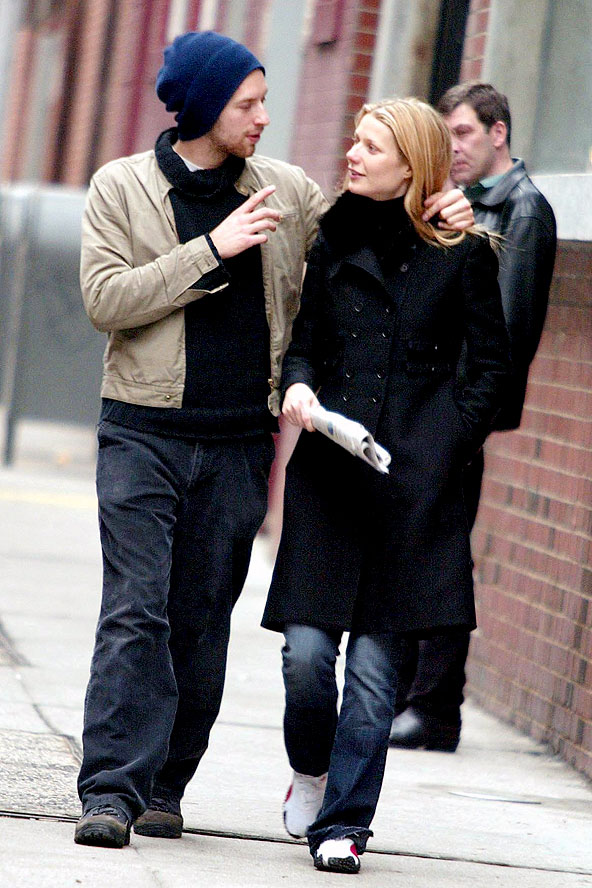 Gwyneth Paltrow with her ex-husband Chris Martin
Source: London Greek Radio
More specifically, Paltrow shared her relationship with Martin after their separation in March 2014. Paltrow told,
He's really like my brother, we're very familial. It's nice, it's great
The Late Show host Colbert inquired Paltrow if her type of friendly split could work for every couple to which she responded:
Divorce is terrible, it was very painful, it was really hard
The Oscar-winning actress added,
We are genuinely wanted our kids to be as unscathed as possible. We thought if we could really maintain the family even though we weren't a couple that was kind of the goal so that's what we've tried to do.
Paltrow and Martin tied the knot on 5 December 2003 in a ceremony at a hotel in Southern California. The couple shares two children, daughter Apple Blythe Alison Martin, 13, and son Moses Bruce Anthony Martin, 11.
Gwyneth Paltrow and Chris Martin with their children
Source: NY Daily News
After over 10 years of married relationship, Paltrow announced her separation with then-husband Martin in March 2014 describing the process as 'conscious uncoupling." A year later, in April 2015, Paltrow filed for divorce which was finalized on July 14, 2016.
Paltrow got engaged to her boyfriend Brad Falchuk on January 8, 2018, where she announced her engagement on Instagram. But the first glimpse of her engagement ring was revealed on 19 of January only.