Articlebio
https://articlebio.com/
Neymar to join PSG, Barcelona's Manager Disagrees!
Published on

20 Jul,2017
Updated on

20 Jul,2017
League 1 giant Paris Saint German (PSG) has offered a record 197 million pound bid for Barcelona's winger Neymar. While Barcelona coach claims the Brazillian superstar won't leave the Nou Camp this summer, rumors are continuing to swirl around and meanwhile, Neymar has reportedly agreed to join the French Giant.
Numerous online sources have reported that Neymar has already informed PSG players, he is joining the club this summer, however, no official statement is released yet.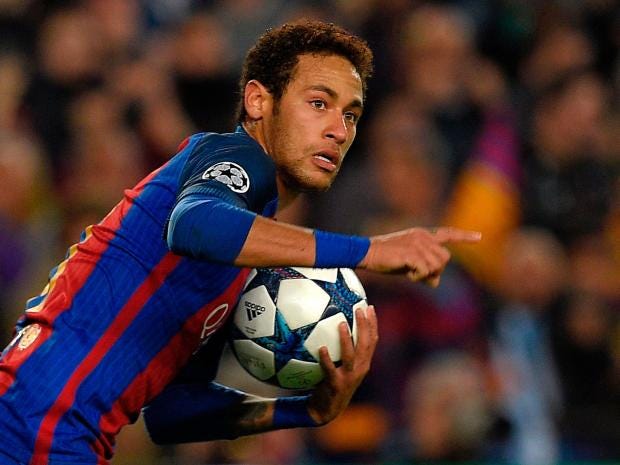 Barcelona's striker Neymar
Source: independent.co.uk?
As Neymar's deal with the Spanish powerhouse is ending next year, his transfer to PSG is a possible move. That would obviously mark a huge loss for Barcelona. However, we can't come to conclusions yet as no official statements have come forward.
PSG coach Emery said,
The club is always looking for the needs of the club, Moreso for a consistent player than we would be talking about a certain player.
Neymar has won seven major titles with Barcelona where his trophies include one Champions Trophy, 2 La-Liga titles and one Club World Cup