Marie Avgeropoulos, a Canadian actress & model famous as Octavia Blake in the TV series The 100 (2014-20) grabbed worldwide acclaim with her acting skills as well as for performing stunts by herself. With a victory over tumor of chest & head in her 20s, Marie's luck in showbiz shined up after a talent agent discovered her.
Throughout her career, Avgeropoulos has made appearances in Supernatural, Fringe, 90210, Cult along with the 2010 commercial success film Percy Jackson & the Olympians: The Lightning Thief (2010).
Marie Avgeropoulos Early Life- Family & Education
Born on June 17, 1986, to Greek parents, Marie Avgeropoulos is a native of Thunder Bay, Ontario, Canada. Pa s sionate about fishing, hunting, and camping, then 16-years old Avgeropoulos sought interest in drums. She is a Canadian by nationality.
In her late teens, she studied broadcast journalism for two years in her hometown, before moving to Europe. Later, she returned to Canada & settled there.
How Did She turn Into Acting Career?
Reportedly, Marie Avgeropoulos went for a casting audition of a drummer in Vancouver on a suggestion of her friend. Seems, it was fate that a talent agent discovered her & invited her to national commercials; which would set her path to the acting industry.
Impressed by Avgeropulos, the American director & producer Chris Columbus cast her in the 2009 film I Love You. Moreover, in the late 2000s, she gained guest roles in TV series: Supernatural, Harper's Island, The Guard, The Troop, and Fringe.
In 2010, she worked in the film Percy Jackson & the Olympians: The Lightning Thief starring Logan Lerman, Brandon T. Jackson, Alexandra Daddario, among others; and in Hunt to Kill.
TV Breakthrough As Octavia Blake in 'The 100'
Already with the recurring role of Kirstie Nelson in Cult (2013), Marie portrayed Octavia Blake in 100 episodes of the TV series The 100 (2014-2020). The post-apocalyptic sci-fi series starred Eliza Taylor, Paige Turco, Thomas McDonell, Eli Goree, Bob Morely, among others.
After 7 seasons, the series concluded on September 30, 2020.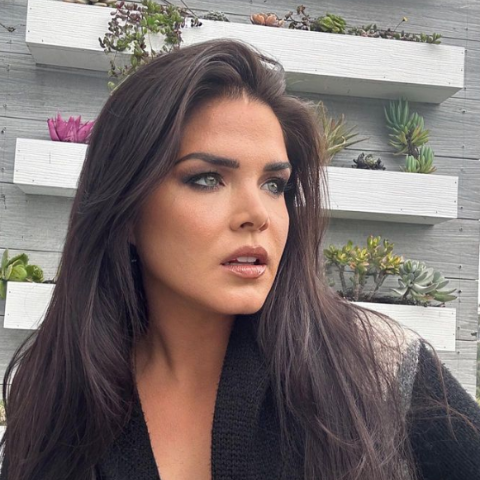 CAPTION: TV Breakthrough As Octavia Blake in 'The 100'
SOURCE: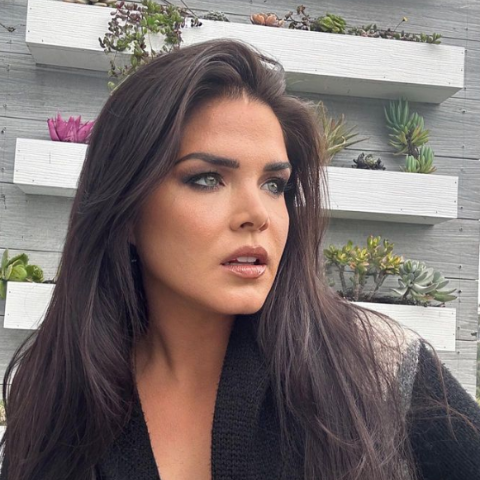 CAPTION: TV Breakthrough As Octavia Blake in 'The 100'
SOURCE:
Since the mid-2010s, she has worked in the films: Numb (2015), Dead Rising: Endgame (2016), Wonder Woman: Bloodlines (2019), and Jiu Jitsu (2020).
How Much Is Marie Avgeropoulos' Net Worth?
Marie Avgeropoulos's estimated net worth as of 2021, is $2 million according to Celebrity Net Worth. Aside from an acting career, she doesn't have any side business, so the showbiz career is undoubtedly the main factor of her fortune growth.
Having worked in the film Percy Jackson & the Olympians: The Lightning Thief (2010), which grossed over $226.4 million worldwide, the Canadian actress was cast in the TV series The 100. While the actual salary of Avgeropoulos is not out, she allegedly summed up a hefty payroll in the 5-digit figure per episode.
Marie Avgeropoulos' Partner, Husband, Relationship, Marriage
Talking about her personal life, Marie Avgeropoulos is not married yet is also not dating anyone at present. The actress was in a relationship with her ex-boyfriend Taylor Lautner. The couple started dating in 2013 but broke up after 2 years in 2015.
Avgeropoulos once attracted huge media attention after she was involved in a domestic violence incident. Together, she and her boyfriend were in a car and started arguing after midnight on August 5, 2018. The actress was accused of striking him multiple times in the head, neck, and arm and arrested at 1:15 a.m. by the Glendale Police Department. Her boyfriend later dropped the charges.
Though she has been spotted with some guy as guessing her boyfriend she has not accepted the very fact. The rumors of her dating are changing one after another day and she states she has no affair with no mindset to get married by now. Marie claimed she is single and she needs still some time to think of getting married and by now she is too young for it.
The actress currently resides in Los Angeles, California.
Marie Avgeropoulos' Age, Height, And Other Facts
Marie height's height: She stands at 5' 5" (1.65 m).
She has dark brown colored hair and brown colored eye.
Her age as of 2021 is 35 years.