Glenn Frey was an American actor, singer, and songwriter who was the lead vocalist and frontman of the American rock band Eagles. Frey with Eagles gave many hits like Take it Easy, How Long, New Kid in Town, Tequila Sunrise, Already Gone and many more. His album No Fun Aloud and The All Nighter were certified gold in the US. Frey may not be with us today but people will always remember him as a musical legend. He was the person who made rock genres like country, pop and soft rock popular worldwide.
Early Life And Education Of Glenn Frey
Glenn Frey was born Glenn Lewis Frey on November 6, 1948, in Detroit Michigan where he mostly spent his early life. His parents worked in the car industry. He studied piano when he was just 5 and later on started learning guitar.
Frey became a member of a Detriot rock band named Detriot Rock Scene in the mid-1960s. He schooled at the Dondero High School and graduated in 1966. Frey also performed with the band called Subterraneans and while performing he got noticed by Gary Burrows, leader of a local band, The Four Of Us and was called to join their group. As for college, he enrolled at Oakland Community College.
While in the band The Four Of Us, he learned to sing various harmonies. Later on, he founded the band The Mushrooms which include Gary Burrows' brother and some other artist. The same year, he met Bob Seger, the legendary singer, and songwriter who helped Frey get into a management team and signed him in one of his record labels called Hideout Records.
Glenn Frey's Career With Eagles
The band Eagles were founded by Frey and Don Henley joined by Meisner on ba s s and Leadon on guitar, steel guitar, banjo, mandolin, and dobro. Henley was on drums while Frey played guitar and keyboards.
Within no time, they became the world's best selling groups of all times. Eagles gave many hits including Take it Easy, Peaceful Easy Feeling, Tequila Sunrise, Already Gone, and New Kid in Town. The group disbanded in 1980 but again came together in 1994 releasing a new album Hell Freezes Over.
The album altogether had four songs, live tracks and they even went on a musical tour where they performed all songs of the album. Eagles realized they made it big when they made it through the Rock and Roll Hall of Fame in 1998 which means they were recognized as legends and they were a member of great musical history.
The Eagles released a new album called Long Road Out of Eden in 2007 and went on an album tour from 2008 to 2011. Frey got awarded with a Doctorate of Music from Berklee College of Music along with his band members Henley, Joe Walsh, and Timothy Schmit.
History of the Eagles named two-part doc u mentary was aired in 2013 which was directed by Alison Ellwood and co-produced by Alex Gibney, an Academy Award winner. The doc u mentary featured Eagles journey along the way and how they became music legends.
It went on to win an Emmy for Outstanding Sound Mixing for Nonfiction Programming. The History of the Eagles world tour finally ended on July 29, 2015, at Bossier City, Louisiana. Being the member of Eagles, he won six Grammy Awards and five American Music Awards.
Glenn Frey's Solo Career
Frey had a pretty solid solo career after disbanding with his band Eagles in 1980. He gave many hits doing a collab with German musician Harold Faltermeyer with songs like The Heat is On which was used for the main theme for Eddie Murphy's movie Beverly Hills Cops.
His other hit number include You Belong to the City which featured as a soundtrack on the television series Miami Vice which ranked top on the US Album charts for 11 weeks straight on 1985. He even featured as a guest star in an episode of the first season of the series. Frey released 12 songs which ranked high in the U.S Top 100 out of which 11 of them were co-written by Jack Tempchin.
He also recorded his voice for the soundtrack of movie Ghostbusters II were he sang Flip City and was a part of the soundtrack Part of Me, Part of You for American Road movie Thelma & Louise.
He also did a movie named Let's Get Harry in 1986 and featured on a small role in Cameron Crowe's movie Jerry Maguire alongside Tom Cruise, Cuba Gooding Jr, and Renne Zellweger.
Frey even founded a record company named Mission Records in the late 1990s but didn't release any tracks. It was on May 12, 2012, when Frey first released his solo album which was after 20 long years. His album was named After Hours and it featured covers of pop standards from the era of the 1940s to the 1960s.
Glenn Frey's Net Worth
Glenn Frey had a net worth of $90 million. He had a pretty amazing career and was even named the highest-earning musician in 2012-2013 beating his opponent by $30 million. Frey also had many endorsements deals with CoverGirl, a cosmetics company, and brilliant stock investments & properties.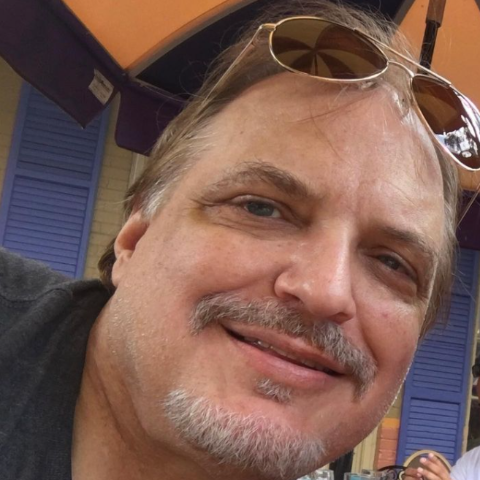 CAPTION: Glenn Frey's Net Worth
SOURCE:
His record sales from the album No Fun Aloud was certified gold and in 1982 it was estimated to earn $497,000. The Allnighter, his other album also got certified with gold by the RIAA and in 1984 earned $478,000.
Frey and his wife Cindy Millican bought a house in California (Echo Park apartment) way back in 2002 for $10 million which was put up for sale in 2017 for $15 million. Similarly, he also had houses in Kauai, Los Angeles, and Santa Fe.
Glenn Frey's Personal Life
Glenn was married to dancer and choreographer Cindy Millican Frey since 1990. The couple first met when Frey cast her as a choreographer for his music video. The duo ultimately started dating and was deeply in love.
Cindy gave birth to three children with Frey named Taylor Frey who is their only daughter and the oldest of all and their boys Deacon Frey and Otis Frey. His son Deacon Frey went on tour with his father's band Eagles after his death.
Before Cindy, Frey was married to Janie Beggs for five long years from 1983 to 1988.
Glenn Frey's Death
Glenn Frey's died on January 18, 2016, due to illness. Frey had been suffering from rheumatoid arthritis since 2000 which affected most parts of his body ultimately he suffered from colitis and pneumonia as well.
In 2015, he had a surgery for his intestinal problems. After the surgery, Frey was put in a medically induced coma to protect his brain and was kept at Columbia University Medical Center. He was announced dead on Jan 18, 2016, caused by complications of rheumatoid arthritis, acute ulcerative colitis, and pneumonia while he was being treated for gastrointestinal tract surgery.
Frey's wife Cindy accused the hospital of her husband's death and even filed a case against Mount Sinai Hospital and the gastrointestinal surgeon Steven Itzkowitz.
Many people from celebrities to musicians mourned his death and in the 58th Annual Grammy Awards, his bandmates from Eagles performed their track Take it Easy in his honor.
On the Corner Park in Winslow, Arizona there is a life-sized statue of Glenn Frey made in his honor on September 24, 2016. The road on the way to his high school, Dondero High School which he attended is now known by his name.
by ab-kalsang, 18 Jun, 2018