Articlebio
https://articlebio.com/
Fall Out Boy's Lead Vocalist Patrick Stump's Married Life With Elisa Yao-Details About Their Son
Published on

22 Oct,2017
Updated on

22 Oct,2017
Fall Out Boy's lead vocalist and rhythm guitarist Patrick Stump is not only a married man but is also a dad. Stump might be a rockstar to millions of his fan, but he is also quite a family man in real life. And, who says rockstars don't have a softer side?
Stump married his longtime girlfriend Elisa, but is the couple happy together?
Is Patrick Stump and Elisa Yao still together?
Patrick Stump and his long-time girlfriend Elisa Yao got married on September 29, 2012. The date was a particularly important one in Hollywood, as many other stars like Anne Hathaway and Adam Shulman, Stanley Tucci and Felicity Blunt and Cat Deely and Patrick Kielty got married as well.
Stump and Elisa Yoo started dating in Jan 2007. It's been a decade since the couple first got together, and they still look happy as ever.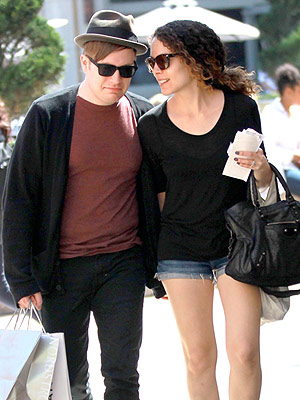 Patrick Stump and his long-time girlfriend turned wife Elisa Yao
Patrick Stump and Elisa Yao announced they were expecting their first child in 2014, after two years of getting married.
Patrick Stump's First Child, Is It A Baby Girl Or A Baby Boy?
The "funky and R&B infused" band Fall Out Boy's Patrick Stump and his wife Elisa Yao welcomed their first child on October 16, 2014.
And, guess what? Ellen DeGeneres was the one to share the first picture of the baby! Is there a better way to introduce yourself than through Ellen? And, that too to her 33.1 million Twitter followers.
Ellen captioned the picture:
"It's a boy! Actually, it's a @FallOutBoy. Congrats @PatrickStump and welcome baby Declan!"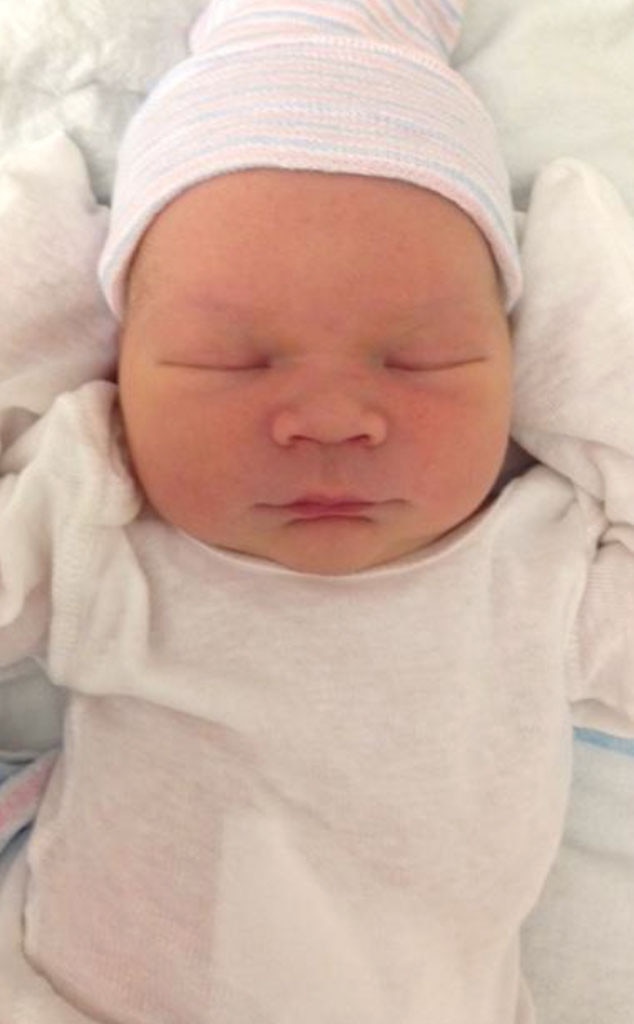 The first picture of Declan posted by Ellen DeGeneres
Patrick Stump later made an appearance with Pete Wentz on Ellen DeGeneres' The Ellen Show. Don't miss this cute moment from the show:
Given that Patrick Stump is such a successful musician, everyone wants to know whether or not his son will grow up to become a singer and a musician like him. Unfortunately, it is a little too soon to tell.
Does Patrick Stump Want His Son To Become a Vocalist?
According to Patrick Stump, his fatherly side wants the baby to be just healthy and fine, but there also times when he wants his son to experience the music.
Also, he explains how his life has changed as every time he has written since he became a father is when his son would be asleep on him. That's too cute handle!
Well, here is what he said exactly.
Patrick Stump's baby boy is already 2 and a half years old now, and the family is more together than ever before.
Quick facts
Patrick Stump was born as Patrick Martin Stumph.
Patrick was born on April 27, 1984 (age 33).
He was born in Evanston, Illinois, U.S.
Patrick was born to David, a folk singer, and Patricia Stumph.
Apart from being a singer, he is also a songwriter, multi-instrumentalist, record producer and an actor.