Articlebio
https://articlebio.com/
Chace Crawford & Girlfriend Rebecca Rittenhouse Happy With Their Relationship,Planning To Married?
Published on

26 Apr,2017
Updated on

24 Jul,2017
Chace Crawford born with the name Christopher Chace is an American actor known for the CW's teen series Gossip Girl from 2007-2012. Chace just completed new movie I Do Until I don't. She will appear in the movie alongside Lake Ball, Ed Helms, Amber Heard and Paul Reiser.
Besides that. he is also known for starting in the movies like Twelve, What to Expect When You're Expecting, The Covenant, The Haunting Molly Hartley along with a short ABC's drama series Blood & Oil.
Even though Chace is known for Gossip Girl before that he did a supernatural horror-thriller movie The Covenant in 2006 and after his debut in movies he moved to television.
Chace has always been in the headlines due to his movies but today, it due to his relationship with his girlfriend Rebecca Rittenhouse. How is their relationship? Are they getting married?
How is Chace Crawford and Rebecca Rittenhouse's relationship?
Chace Crawford and his girlfriend Rebecca Rittenhouse are going to places, having dinner, lunch, breakfast. Basically, the couple is giving time to each other which is a good sign, Isn't it?
The couple first met each other during the filming of ABC series Blood & Oil and were spotted at various places spending their holidays.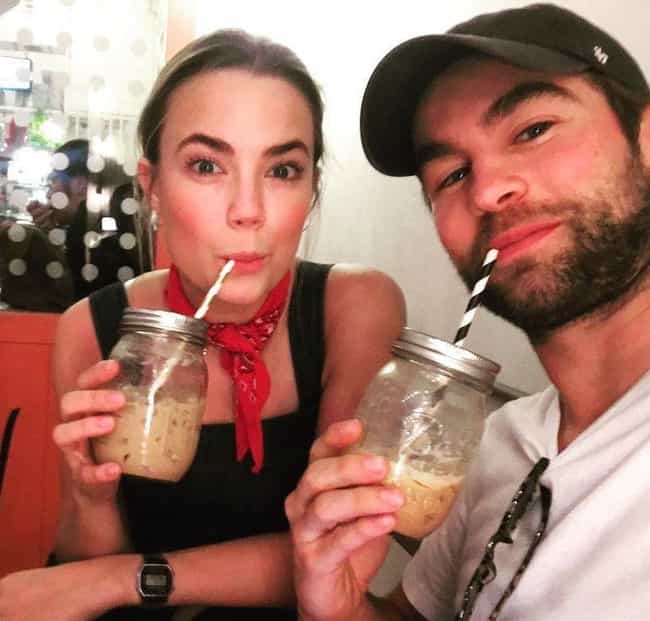 Chace Crawford and Rebecca Rittenhouse
Source: ranker.com
Chace Crawford and his girlfriend Rebecca Ritten House make such a good couple as they both complete each other. But the relationship was not public for a long time as they like to keep their personal life to themselves.
Even though how hard celebs try to hide their personal life, there will be some paparazzi who will find out the truth. So, here the truth about the relationship was official at Chace Crawford's 30 birthday where this lovely couple did not leave each other for a sec.
Chace Crawford and girlfriend Rebecca Rittenhouse in Chace's 30th birthday
It's been a while that this couple has been dating and people want to know if they are planning to get married.
Are Chace Crawford and Rebecca Rittenhouse getting married?
The news is very catchy two celebs getting married so what basically happened is there were some fake people who wanted some attention made the news about Chace and Rebecca taking a huge leap in their relationship and getting married.
Chace Crawford and Rebecca Rittenhouse
So now if anyone wants an answer about the marriage of Chace and Rebecca is a big NO they have not thought of it or for now, there are no any official reports about it.
The couple who met each other on the set of Blood & Oil is having a blast nowadays recently.
Even though, the couple is not planning to get married or taking a step up their fans and followers want them to get married soon. BEST WISHES CHACE AND REBECCA!!!!