Articlebio
https://articlebio.com/
Blake Shelton and Gwen Stefani's Wedding is on Hold, Are They Getting Married or NOT?
Published on

21 May,2017
Updated on

10 Aug,2017
The Voice judges, Blake Shelton and Gwen Stefani, are disappointing their fans as they have been changing their wedding plans constantly.
The couple decided to get married within the year of 2017 but now they say that's probably not going to happen and they want a baby before marriage? It's all quite weird, but hey it's Hollywood!
Are Blake Shelton And Gwen Stefani Getting Married This Year? Or NOT?
The former No Doubt member Gwen Stefani has decided to take a break from the 12th season of the show as she wants to work on her own music and focus on her relationship. Fair enough!
Also Read: Gwen Stefani is Back with a Bang on The Voice After a Major Eardrum injury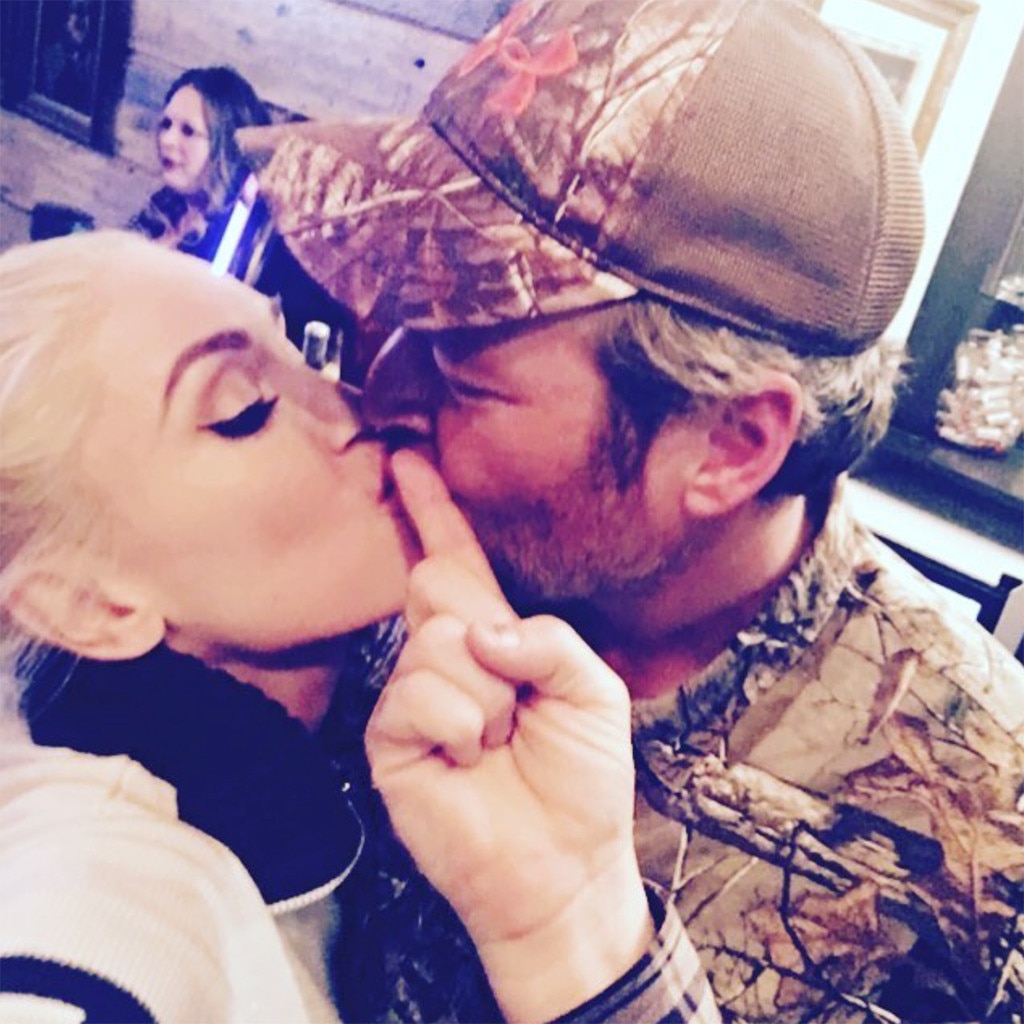 Blake Shelton and Gwen Stefani
Source: akns-images.eonline.com
Blake Shelton and Gwen Steffani are cute as a button together, but for some reasons, they seem to be changing mind about wedding dates. Let's just hope that they don't end up breaking up, it would totally devastate millions of their fans.
At one point both Shelton and Gwen wanted to get married as soon as possible and leave their past relations aside. Now, they apparently want a baby girl before marriage, even if it means adopting. Gwen is already a mother of three sons, Kingston, 10, Zuma, 8, and two-year-old Apollo.
Gwen Stefani with kids Kingston, Zuma, Apollo
Source: media-cache-ak0.pinimg.com
Hollywood is a world of rumors and what if's. Now, there are reports that Steffani is waiting for the country singer boyfriend to purpose her. We think that might have already happened in private, let's see if they make a big public announcement as well.
The couple started dating when they were working for the 9th season of The Voice in 2015. If you haven't seen them together on The Voice, you are missing so much, go watch now!
Why did Blake Shelton and Gwen Stefani put their wedding on hold?
While Blake Shelton was married twice before having Stefani as his girlfriend, Gwen was married once. Shelton was married to Kaynette Williams from 2003 to 2006 and Miranda Lambert from 2011 to 2015. Gwen Steffani was married to Gavin Rossdale from 2002 till 2016. Given that both Blake and Gwen have had bad relationships in the past, it's no wonder that they are taking a time to get married again.
Blake Shelton and Gwen Stefani
Source: assets.nydailynews.com
When you have the past that doesn't exactly say commitment is your strongest feat, it is natural for people to think twice before making the same decision again. It seems like that's what's happening with these two when they say they will get married and change it so we are happy with whatever we have.
Must Read: Gwen Stefani and Gavin Rossdale reach Divorce Settlement
As soon as they reveal their wedding plans and dates, we'll let you know. For more updates on this matter, keep coming back to Article Bio.