Articlebio
https://articlebio.com/
Vanessa Hudgens' Long-Distance Relationship's Romantic Details! Who is the Boyfriend?
Published on

08 Jul,2017
Updated on

06 Aug,2017
Disney star Vanessa Hudgens and Austin Butler are one of Hollywood's most adorable couple. No doubts about that. They are together for over six years now. And they are cuter than ever!
Hudgens who is currently engaged in her new hit NBC series Powerless is deeply in love with Austin, isn't Instagram the ultimate truth teller? They post such adorable photos together! We are breaking down Vanessa Hudgens love life here. What are we waiting for them? Let's start!
Vanessa Hudgens Long-Distance Relationship Romantic Details
Is it really a long-distance relationship if you can literally fly to meet your other half whenever you wanted because you are rich? You be the judge!
Well, High School Musical star Vanessa Hudgens is currently sharing a long-distance relationship with boyfriend, Austin Butler, as Butler is busy shooting the second season of MTV's The Shannara Chronicles in New Zealand.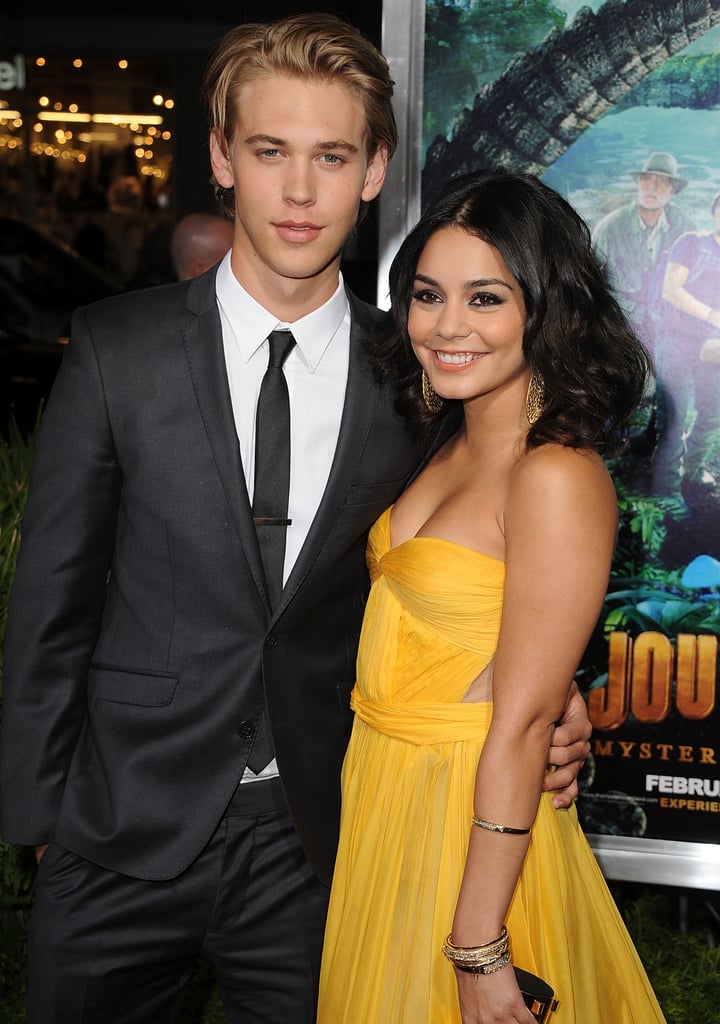 Austin Butler and Vanessa Hudgens
Source: popsugar-assets.com
However, the distance doesn't affect their relationship. Their love seems to be even stronger. The couple first met on the sets of High School Musical in 2005. And it wasn't like love at first, when they were first met, she was in a relationship with co-star Zac Efron.
Hudgens and Butler were first romantically linked to each other in 2011 after they were spotted kissing, and rest is history. They have completed 6 glorious years together.
Also read: Who is Vanessa Hudgen's Sister Stella Hudgens Boyfriend? Also Find her Dating History Here
According to an article published on PEOPLE on 23 March 2017, the actress disclosed how she is maintaining her long distance relationship. She said to PEOPLE:
"Just communication, communication is key,"
28 years old actress added:
"I think that if anything's bothering you, don't hold it in. Always bring it up and just talk about it. Uncensored yourself and just be open."
Hudgens shared a cute picture of her kissing boyfriend Butler on 20 March on her Instagram post and she writes "Missing this guy." It looks like the actress missing her love so much.
Vanessa Hudgens dating history
Vanessa Hudgens was in a relationship with "High School Musical" co-star Zac Efron before in 2005. The on-screen love interest in the "High School Musical" later turned into a real life and the couple dated for about five years.
Vanessa Hudgens and Zac Efron
Source: usmagazine.com
Hudgens and Efron broke up in 2010. After the breakup, the actress said that she was frustrated and fed up. She said:
'I went through a phase when I was really mean because I was so fed up.
Vanessa Hudgens and Josh Hutcherson
Source: hellogiggles.com
Hudgens also dated her co-star Josh Hutcherson shortly in 2011. They two met on the set of Journey 2: The Mysterious Island and also appeared together at several red carpet events.
Vanessa Hudgens Quick facts
She was born on December 14, 1988, in Salinas, California.
She started her musical career at the age of eight as a singer in musical theater in local productions.
She started her acting career started from the sitcom Still Standing in which she portrayed the role of Tiffany.
She rose to fame after High School Musical series in 2005.
She is close friends with co-star Ashley Tisdale.
She has younger sister Stella Hudgens who is also an actress.