Articlebio
https://articlebio.com/
Shantel VanSanten and Boyfriend Jon Fletcher Quietly Break-up. Who Is The New Man in VanSanten's Life? Find out.
Published on

24 Aug,2017
Updated on

24 Aug,2017
Gorgeous model Shantel VanSanten has impressed millions of hearts after being featured in Teen Vogue and Seventeen. Besides being a model, she is also an actress, best-known for her performance in movies and series like The Final Destination, One Tree Hill and You and I.
VanSanten's professional life is public for all, but she isn't as public about her personal life. Is the model currently dating anyone? Who is her boyfriend? We have all the answers for Shantel VanSanten's fans here!
Is Shantel VanSanten Dating anyone? Or she is single?
Some of the online sites claim that VanSanten is still dating actor Jon Fletcher. But if we observe their Instagram, we can find the couple already removed pictures of them together in their respective Instagram accounts. So, we can assume that they have already separated. However, the model and the British actor haven't announced their break up officially.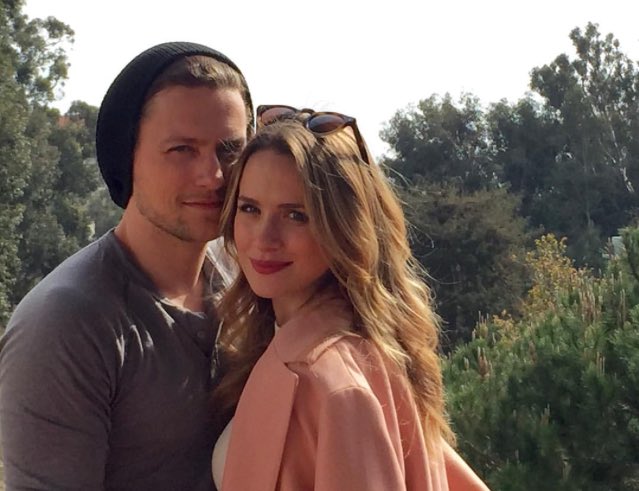 Jon Fletcher and Shantel VanSanten
Source: Twitter
The finalist of Sports Illustrated: Swimsuit Model Search, Shantel VanSanten, and Fletcher had their first encounter on the show The Messengers. The rumor of their dating sparked after the pair was captured together in Paris on September 24 in 2015. They apparently started dating in 2016.
To add more proof to the fact that Shantel VanSanten and Jon Fletcher have broken up, there is an interesting rumor going around.And like expected, it all started from an Instagram post.
VanSanten frequently shares pictures with her One Tree Hill co-star Robert Buckley. VanSanten and Robert Buckley once appeared as an on-screen couple in 2010 and they have been romantically linked since then.
She even shared a cute picture of two on her Instagram on the occasion of Buckley's Birthday with a cute message. In the shared post she mentioned the actor as "my dearest clever handsome" and shared about their eight years of friendship.
Not only VanSanten but the actor also shared a picture of them together on his Instagram on 26 July.
Due to the series of cute pictures that they have shared on Instagram, their fans are confused about their relationship. One of the fans commented on the post, "THEY BELONG TOGETHER." However, despite the spreading rumor, the couple hasn't confirmed their relationship as they mentioned as each other as just friends.
Shantel VanSanten's Dating History
Shantel VanSanten was in a relationship with former American sprinter Michael Johnson in 2008. But their relationship lasted only for a year and the pair separated in2009.
Also read: Armine Shamiryan' Husband Michael Johnson's Net worth: Know about his salary, Career and Awards
Shantel VanSanten and James Lafferty
Source: Zimbio
Following her breakup with Johnson, she started dating actor James Lafferty who is Nathan Scott on One Tree Hill. They started dating in 2009. But their relationship didn't last long, the actor broke up with VanSanten in May 2010.
Shantel VanSanten Quick Facts
VanSanten was born July 25, 1985, in Luverne, Minnesota and raised in Spring, Texas.
She is of Dutch and Norwegian descent.
Her height is 5 feet 8 inches.
Her birth sign is Leo.
She studied at Incarnate Word Academy and Texas Christian University in Fort Worth, Texas.
She first appeared in television series Steel Angel Kurumi role at age 14 in 1999.
She started her career as a model at the age of fifteen.
She is best known for her performance in The Final Destination, One Tree Hill and You and I.