Articlebio
https://articlebio.com/
Know about the annual growth and net worth of anchor Maria Bartiromo, here
Published on

15 Jan,2017
Updated on

15 Jan,2017
Maria Bartiromo is an American journalist, magazine columnist and author who appears as the host of Morning with Maria and also serves as the Global Markets editor at Fox Business Network. She is the host of Sunday Morning Futures with Maria Bartiromo on the Fox News Channel and Fox Business Power Players segments.
Bartiromo has worked at CNN and was the anchor of the Closing Bell program at CNBC. She was the host and managing editor of On the Money with Maria Bartiromo.
Maria Bartiromo's Net worth
One of the best television journalists, Maria Bartiromo, has maintained a very fine net worth. The net worth of the host is estimated to be around $22 million. Her career as a journalist is the main source of her net worth.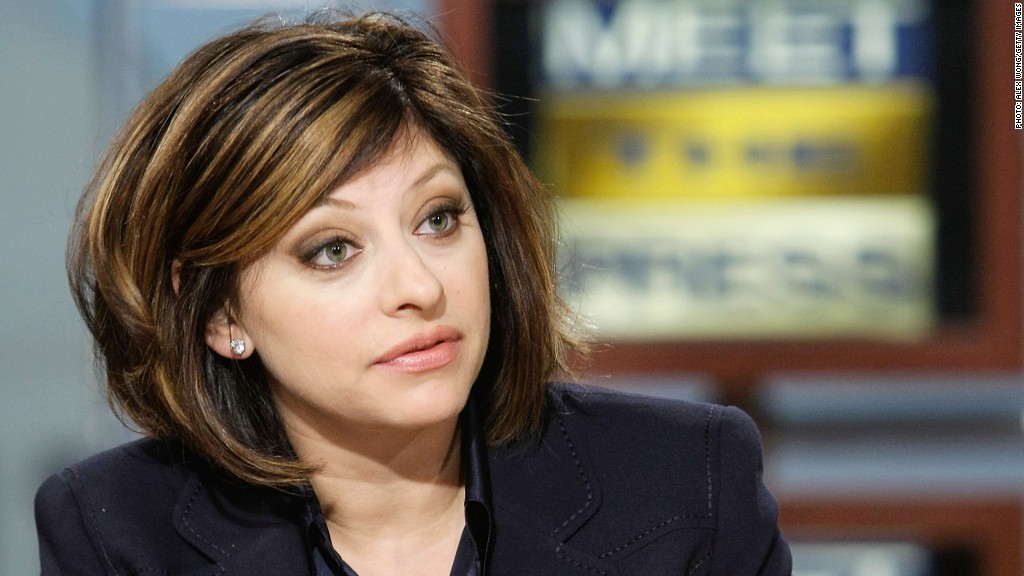 Maria Bartiromo
source: money.cnn.com
Maria is yet to talk about the salary she receives. However, looking at net worth, we can assume that she has an awesome salary. The Fox Business Network is assumed to have been paying well to the married TV host. She also worked at CNN for five years. She had managed to earn some of her income during her time at CNN and CNBC television. She has managed to earn from multiple sources as she is serving for various programs and channels as a host, anchor, and presenter.
Tomorrow EXCLUSIVE @FoxBusiness @MorningsMaria @jpmorgan ceo jamie Dimon on @realDonaldTrump economics 6-9am ET pic.twitter.com/waE096iRmJ

— Maria Bartiromo (@MariaBartiromo) January 9, 2017
Besides her television career, Maria also earns some amount working as a columnist. She also works as the magazine columnist for USA Today magazine. She has published three books till date. All the hard works and her intelligence have earned her this huge net worth.
Maria Bartiromo with her husband Jonathan Steinberg
source: jobsnhire.com
The income of the sizzling journalist is believed to be increasing day by day. Since she is widely known for her works, her popularity is the key factor to increase her income. Her shows are also widely famous among the viewers and are liked a lot by her fans.
Career of the journalist
After the graduation, Maria started her career as a producer and assignment editor for five years at CNN Business News. Later in 1993, she was hired by CNBC as a live reporter and host. She is the host of the show The Business of Innovation since 2007. She has also hosted several other programs and has made her appearances in different popular shows.
Maria joined Fox Business Network after her contract expired with CNBC on 18th November 2013. CNBC also issued a statement on her departure. After serving 20 years for CNBC, she currently works at Fox Business Network as an anchor on daily market hour's program and also serves on Fox News Channel. Apart from this, she also writes a column for USA Today known as "One-on-One".