Articlebio
https://articlebio.com/
Here's What Actress Kaya Scodelario Thinks About Her Husband Benjamin Walker
Published on

25 May,2017
Updated on

07 Aug,2017
"The Pirates of the Caribbean: Dead Men Tell No Tales' star Kaya Scodelario, is an English actress. She married Benjamin Walker in 2015.
Kaya Scodelario and Benjamin Walker are what you call a 'happily married couple' in all respects! The couple has a baby boy together. After the baby, Scodelario came out and said how she has developed a new respect for her hubby! We have some exclusive details about their marriage! Right Here
Kaya Scodelario and Benjamin Walker's Married Life
Twenty-five years old Kaya Scodelario and 34 years old Benjamin Walker got married in December 2015 after dating for about a year.The couple had their first encounter on the sets of the movie 'The King's Daughter.' They got engaged on 28 December 2014.
Also read: Benjamin Walker and Stand Up Comedy - A Perfect Match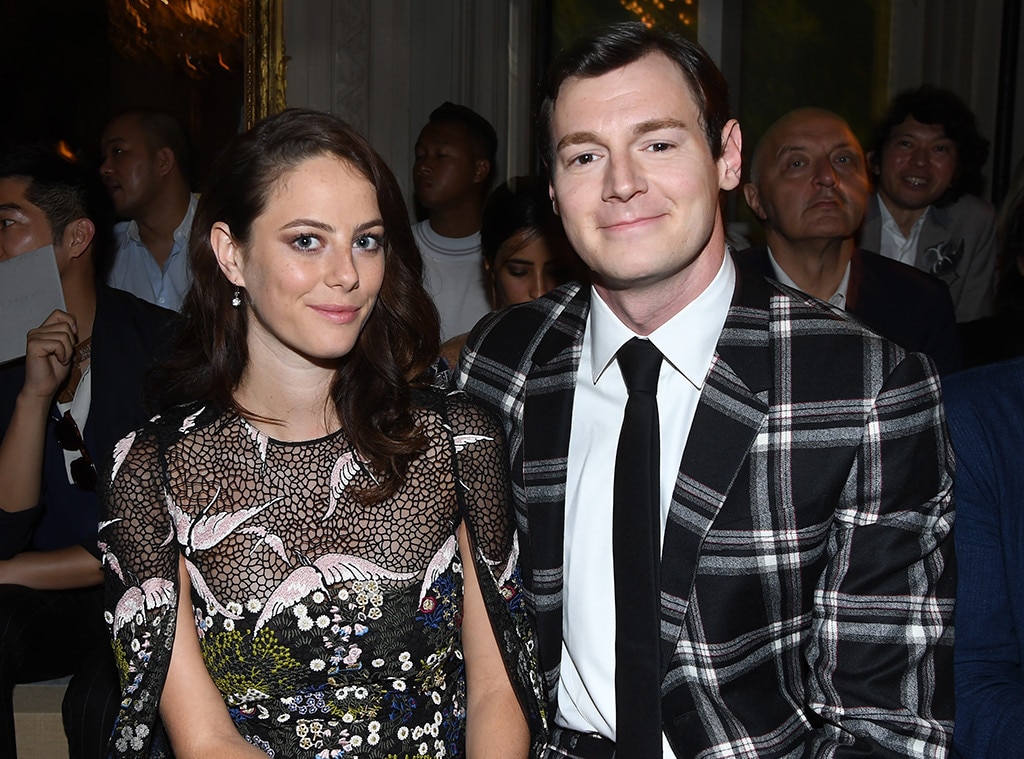 Kaya Scodelario and Benjamin Walker
Source:akns-images.eonline.com
The actress took Io Instagram to make her marriage official.On 31 December 2015, she shared the picture of miniature figures of a bride and groom with a pet, Bulldog.
She captioned it:
Happy New Year everyone... Here's to 2016 being filled with love,laughter and cake for everyone! And thank you again @okezzer for making our wedding so special and full of your genius craft skills
Scodelario and her husband Benjamin Walker are madly in love with each other. How can we tell? Well, the actress has her husband's name tattooed on her left ring finger.
The marriage only got stronger after the couple had a son in November 2016. What a perfect little family eh!
WhatKaya Scodelario Has to Say About Her Husband Benjamin Walker
After being a mother, Scodelario had a new respect for her husband.She said:
I fell in love with my husband all over again, which I didn't expect. I thought, if anything, the relationship would be strained. But I respect him so much more now I see what a wonderful father he is, and he respects me as a mother now he's seen me do this. I think it kind of blew his mind a little bit.
She added:
I feel sexier now, too, which no one ever tells you. I'm proud of my body. I understand what it's for ... It's gross, and strange, because it's such a personal time. So many women have such anxiety after they give birth because they feel like they need to snap back in shape. Even me - I am trying on dresses that don't fit right now. But I just have a real calmness of 'I'll get there eventually.
When asked if she was the first to have a baby among her friend, she replied:
Not at all. Most of my friends have kids. My friends are really normal people, they're not actors. Apart from the Skins lot, they are the friends I went to school with.Also, I think there's never going to be a right time. There's never going to be a moment where you're, like, 'OK, everything is nice and peaceful. Now I can have a family.
Theirs is one of Hollywood's best marriages! Let's hope we don't have to report on this couple's divorce ever. For more celebrity gossip and news, keep coming back to Article Bio.