Articlebio
https://articlebio.com/
Details on CEO and the part owner of the Maimi Marlins, Derek Jeter's $185 million Net Worth-Sources of income, Endorsement Deals, Houses, and Cars
Published on

15 Feb,2018
Updated on

15 Feb,2018
Derek Jeter is a retired American professional baseball shortstop who spent 20 years of his career playing for the New York Yankees. The five-time World Series Champion, Jeter is now working as the CEO and the part owner of the Maimi Marlins of Major League Baseball.
Since he is one of the most successful baseball players of all time, we thought today we would try to answer the question on everyone's mind: How much is Jeter worth? According to the sources, as of 2017, his total net worth is estimated to be around $185 million.
How Derek Jeter Made $185 Million-His Sources Of Income And Endorsement Deals
Derek Jeter, 43 the American retired professional baseball shortstop, has an estimated net worth of $185 million.
He was one of the most heavily marketed athletes spending his entire 20-year MLB playing career with the New York Yankees. Jeter retired as the second-highest-paid player in Major League Baseball history earning $265.2 million during his career as a big leaguer.
Derek Jeter; the part owner of the Miami Marlins
Source: NY Post
Jeter debuted in the major leagues in 1995 at the age of 21, and in 1996 he became the Yankees' starting shortstop. The Yankees, impressed by his performance signed him for $800,000.
Before 2001 season, Jeter signed a 10-year $189 million contract with the Yankees and became the second highest paid shortstop behind Alex Rodriguez who made $356.3 million during his entire career.
In 2014, for his final season, he signed a contract for $12 million.
Derek Jeter had an annual salary of $12 million as of 2014
Source: SI
According to the invaluable Baseball Reference, Jeter earned a total of $265,159,364 through his contracts with the Yankees.
Besides baseball, he also earned hefty amount of money, through his several endorsements deals during his days as a player. Jeter was an ambassador for We play. He also appeared in the advertisements for big brands like Nike's Jordan Brand, Gatorade, Rawlings, Steiner Sports, Movado, and Ford earning a total of $130 million.
Derek Jeter has a key role in amazing brand endorsements
Source: Fortune
Similarly, he endorsed a cologne called 'Driven' designed in collaboration with Avon. Jeter has his own Jumpman shoe.
In 2006, he became the second highest endorser in baseball after Ichiro Suzuki. Similarly, according to the Sports Business Surveys made in 2003, 2005, and 2010 Jerek was ranked the most marketable player in baseball.
Derek Jeter's Property Evaluation-Houses And Cars
Derek Jeter's childhood home located in Kalamazoo, Michigan covers an area of 2000-square-foot featuring a beautiful flowering tree which was in the market for $140,000 in 2012.
Jeter bought the 5,425 square foot New York Penthouse for $12.6 million in 2001 on the 88th floor of the Trump World Tower. It has four bedrooms, 5.5 baths, dining hall, den, chef's eat-in kitchen, and a living room with a fireplace. He was looking to sell the house for $20 million in 2011.
Inside Derek Jeter's NYC Penthouse
Source: Pursuitist
He also owns a gorgeous house in Tampa, Florida. As per the report, he paid $7 million just for the land on Davis Islands to build a 30,875 square foot waterfront mega-home in Tampa.
Jeter's Davis Islands house worth $265,000
Source: NY Daily News
The house was completed in 2011 with two 3-car garages, a swimming pool, a memorabilia room, nine bathrooms, seven bedrooms, and a billiards room.
Similarly, the former baseball player purchased a house on Skaneateles Lake in 2014, but several real estate brokers refused to provide information. County property records haven't listed Derek Jeter as owning a home in the town. Well, it's not a new fact for celebrities to purchase homes for themselves using other entities.
Sources reported that the star bought a multi-family home at 320 First St. for $66,300 in June 2016. He also owns an apartment in the brand new Grove at Grand Bay with six bathrooms and five bedrooms.
Derek Jeter drives a Mercedes-Benz S Class whose current price ranges from $99,900 to $131,400. He also has Volvo XC60 whose price starts from $45,895.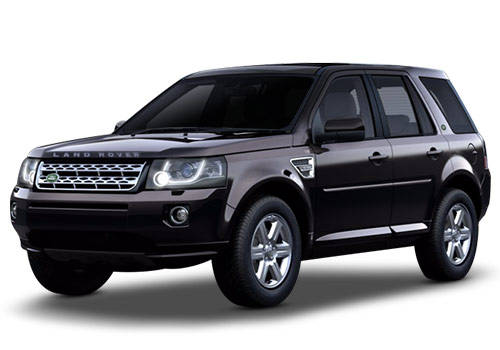 Lan Rover Freelander 2
Source: Car Dekho
Out of his huge car collection, his favourite is Lan Rover Freelander 2 ranges from $12,700 to $33,900.
Derek Jeter Is Now The Owner Of Miami Marlins
Jeter is now the new owner of the Miami Marlins-More major changes are expected to occur in the organization.
Jeter, his ownership group along with billionaire Bruce Sherman, finalized a $1.2 billion deal to buy the Marlins from Jeffrey Loria back in October 2017.
Bruce Sherman and Derek Jeter, the current owner of Miami Marlins
Source: Sun Sentinel
After playing over two decades for the New York Yankees, the sports star will finally get chance to build his own MLB club.
It is said that Jeter has invested between $20 million to $25 million and owned about 2% of the Marlins. As per the reports, he gets $5 million salary, $4 million management fee and $1 million travel budget.
Some Of His Charity Works
He is the founder of the Turn 2 Foundation. It is a charitable organization opened to help kids and teenagers avoid drug and alcohol addiction.
Furthermore, the organization also rewards those who show good academic improvements.
Turn 2 Foundation donating $100,000 to the kids
Source: NBC Sports
"If I make it to the Major Leagues. I want to set up a foundation that will have a positive impact on kids. I want to help nurture dreams. I want to show kids there's another way to go."
Since its launch in 1996, the foundation has received more than $16 million in grants to create and support several programs.
In addition to contributing his own funds, Jeter conducts several programs like Derek Jeter Celebrity Golf Classic and the Turn 2 Foundation Dinner in New York City to raise fund for further projects.
Derek Jeter's Biggest Career Achievements
Jeter has a huge list of accomplishments over the years. He became the Player of the Year in New York Yankees five times.
He achieved three major awards within a year. He was named All-Star Game Most Valuable Player Award, The Babe Ruth Award, and the World Series Most Valuable Player Award all in 2000.
New York Yankees Shortstop Derek Jeter won his fifth career Gold Glove Award in 2010
Source: Prabook
Jeter received Players Choice Award Rookie of the Year in 2004 with GIBBY Awards Play of the Year the same year.
He was appointed the Yankees' captain in 2003 because of his excellent ability in play and leadership. Being the Yankees' captain for 11 long years, he played a key role in winning five World Series Championship.
In 2009, he became the Sports Illustrated Sportsman of the Year. The same year he received Roberto Clemente Award.
Derek Jeter: Quick Facts
He was born on 26 June 1974 in Pequannock Township, New Jersey.
The birth sign is Cancer.
He stands at the height of 6.26 feet (1.91m).
He belongs to English, German, Irish, and African-American descent.
Studied at Kalamazoo Central High School.
Was highly inspired by the performance of Yankees player Dave Winfield.
The University of Michigan offered him a baseball scholarship to play college baseball for the Michigan Wolverines baseball team.