Daniel Litman is an Israeli TV and film actor who is famously known for his performances in Mossad 101 and The Little Drummer Girl. Starting in 2012, he made his screen debut in the television series The Greenhouse. Besides, the actor also has appeared in the short film such as What Doesn't Kill You and Disabled.
Bio-Wiki
Daniel Litman was born on October 19, 1990, in Haifa, Israel, to Jewish family background. As of writing this article, he is 30 years old.
Regarding his nationality, he is Israeli, and his ethnicity is mixed. Similarly, the information about his parents and education is currently under wraps.
Net Worth And Career Details
The 30-year-old actor has acc u mulated a net worth of $1 million as of July 2021. He mostly adds a tremendous amount of wealth from his career in acting.
According to influencer marketing hub, he ama s ses $756.75 to $1,261.25 per sponsored post from his Instagram @danielitman, which has over 252 thousand followers.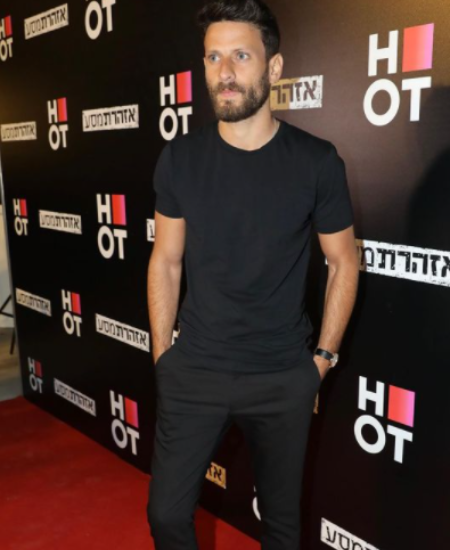 Daniel Litman stars in the BBC One drama The Little Drummer Girl
SOURCE: Instagram @danielitman
He started his acting career as a regular cast in the Greenhouse television series from 2012 until 2016. His talent, handsome face, tall height, and quirky smile help him quickly grab the attention of fans. He appeared in the short film What Doesn't Kill You in 2015.
In 2016, he appeared in the TV series Ne'elamim and the short film Disabled. The following year, he appeared as Oz in the television sitcom Naor's Friends.
From 2017 to 2018, the actor acted as Tubi Miller in the Channel 2 action drama series Mossad 101. He starred as Daniel in the BBC One drama The Little Drummer Girl alongside Michael Shannon, Clare Holman, and Simona Brown in 2018.
Here is the video of Litman talking about his role on The Little Drummer Girl at the London Film Festival premiere: Video source-The Upcoming YouTube Channel
Litman played Luk in the television series Spell Keepers from 2018-2019. Similarly, he featured as Omer in the TV series Combat Medics in 2020.
Likewise, he has been cast as Daniel 'Ha-Ben' in the television series Cramped since 2017. Currently, he plays Nadav in the television series Bortført.
Is He On Instagram?
'The Little Drummer Girl' actor is active on Instagram under the handle @danielitman, which currently has racked up 252 thousand followers.
Similarly, he also runs a fan page titled ×"× ×™××œ ליטמן - Daniel Litman, with more than 8 thousand followers on Facebook. He mostly promotes his TV shows and upcoming projects on his various social media outlets.
Talking about his relationship and possible girlfriend, the actor hasn't revealed anything regarding his love life till now. So we a s sume he is single as of right now.
by ab-basanta, 04 Jul, 2021