Articlebio
https://articlebio.com/
Why Google Celebrated Fazlur Rahman Khan With A Google Doodle? Know Who Is Fazlur Rahman Khan
Published on

03 Apr,2017
Updated on

06 Sep,2017
Born in Dhaka, Bangladesh, in 1929 and lived his adulthood in America, Fazlur Rahman khan is the name of the genius behind the masterpiece Sears Tower in Chicago of United States.
By profession, Rahman who turned 88 on 3rd of April is a structural engineer and architect. Fazlur Rahman khan whose father was a math's teacher in a high school is a pioneer of computer aided designs.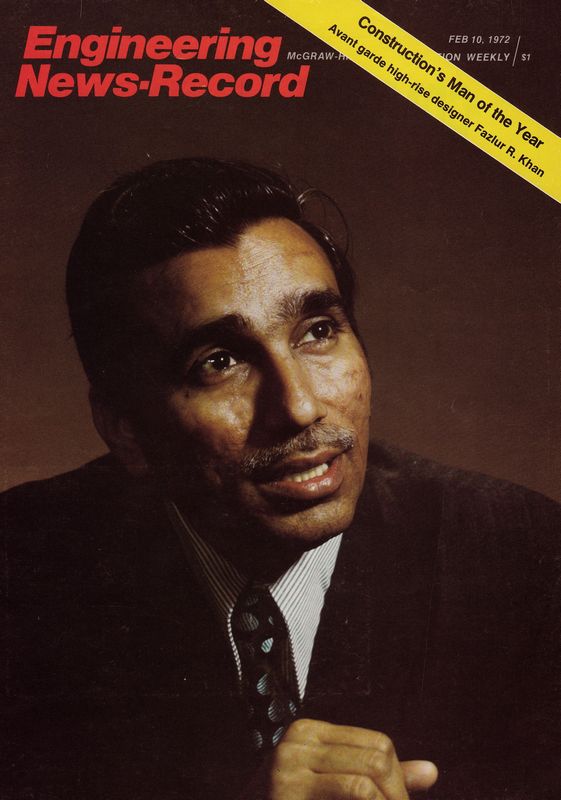 SOURCE: LEHIGH UNIVERSITY
Also entitled as Father of Tubular Designs, khan basically made skyscrapers. Khan received his bachelor of civil engineering degree from the University of Dhaka. After this, he was provided with a scholarship to travel to the US in 1952. In the USA, he studied two master's degree in structural engineering and theoretical applied business simultaneously.
He later received a Ph.D. in structural engineering. He engaged himself in fundraising for Bengali people during the liberation war in Bangladesh.
SOURCE: WORLD NEWS
In 1955 he experimented his architecture with a big firm called Skidmore in Chicago. In 1964 he completed his first building with his renowned design "tubular". In 1965 he used the same idea to build a 100 stored building John Hancock Centre in Chicago.
The Willis tower also is known as sears tower got completed in 1973 under Fazlur Rahman khan. A 1729 feet tall skyscraper including the antennae had nine tubes of different heights which appeared to be one of the most recognized skyscrapers in the world.
WILLIS TOWER
SOURCE: THE SKYSCRAPERS CENTRE
On his 88th birthday, he is celebrated with the google doodle as the pioneer of tubular structures.
GOOGLE DOODLE OF FAZLUR RAHMAN KHAN
SOURCE: GOOGLE
His daughter Yasmin told Google: "His pioneering work in skyscraper design was rejuvenating the design profession as he developed new ways of framing tall buildings, dramatically improving structural efficiency and economy.