Articlebio
https://articlebio.com/
What is Jeff Gordon's Ex-Wife Brooke Sealey upto These Days? Complete Details about married Life and Divorce of the Former Couple!
Published on

24 Jul,2017
Updated on

11 Feb,2019
Jeff Gordon and Jennifer Brooke Sealey were once the most adorable NASCAR's lovebirds. American professional stock car racer and the former Miss Winston got married in 1994, however, the couple got apart after about eight years of marriage in 2003.
It's already over a decade since their separation. Did the former Ms. Jeff Gordon overcome her love of eight years and found someone new? Did she marry again? Or is she still single? We have some exclusive details.
Is Jennifer Brooke Sealey Married? Or Is She Single?
Jennifer Brooke Sealey got married to Mullins McLeod in 2010. McLeod is the former South Carolina gubernatorial candidate. However, the former Miss Winston and McLeod didn't make any public appearance after 2010.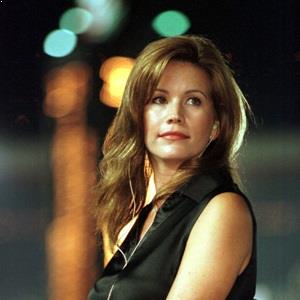 Jennifer Brooke Sealey
After about seven years of divorce from ex-husband, Jeff Gordon, Brooke Sealey gave birth to a child with another man, James Dixon I in 2009. But she gave the child last name of Gordon. Due to which, the biological father of the baby claimed for alimony of around $10,000 per month, a house worth $1.5M and a Mercedes-Benz car.
Dixon's attorney wrote a letter during the custody dispute:
It is absolutely inappropriate for the child to be legally named after Jeff Gordon who is neither the father nor a blood relative. We understand that Ms. Gordon's desired to keep her ex-husband's last name, which is certinly her choice. But she planned to have a child with James Dixon, not Jeff Gordon.
Like Sealey, her former husband Gordon has also moved on in his life. He is now married to former model and actress, Ingrid Vandebosch, they got married in 2006. The couple together has two children, Ella Sophia, and Leo Benjamin.
Jeff Gordon and Jennifer Brooke Sealey's Married Life and Divorce
Gordon and his former wife, Jennifer Brooke Sealey first encountered each other in February 1993. At that time, Gordon was a rising star whereas Sealey was Miss Winston and a model.
Gordon and Sealey started dating secretly shortly after the meeting since the model was not allowed to date any racers. After over one year of dating, the couple announced their relationship officially and got engaged in the 1994 Daytona 500 just after her contract as Miss Winston expired.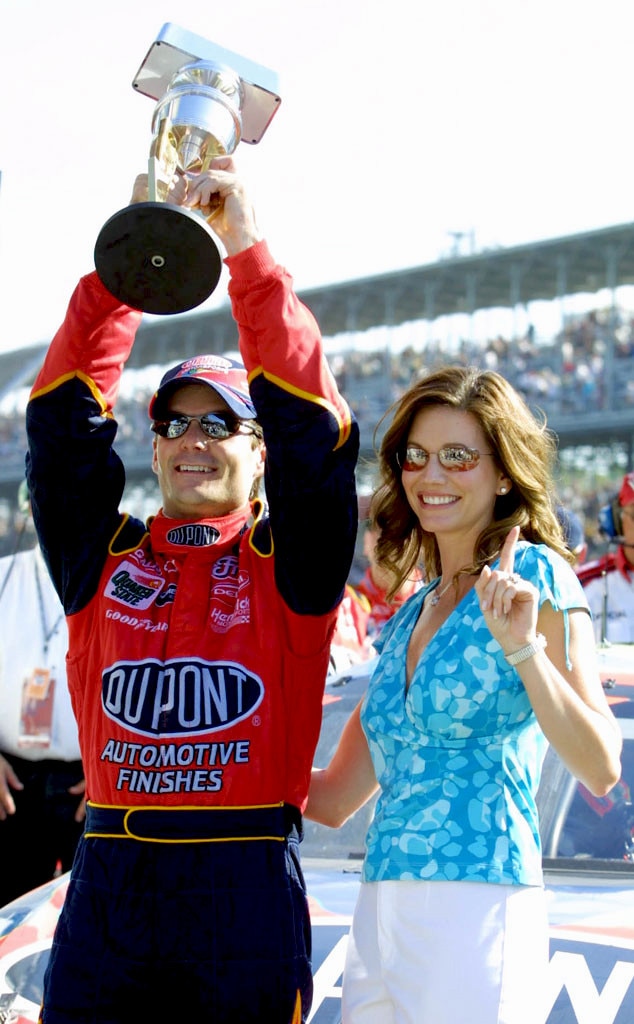 Jeff Gordon and Jennifer Brooke Sealey
Source: Eonline
Sharing about the proposal Sealey said in an interview:
"He came up to me at Daytona and he asked me to go eat lunch. His voice was quivering. He was real nervous."
Gordon also said:
"I was so nervous I went to the bathroom five times. I was trying to get the ring just right. It was in my pocket."
Gordon and Sealey tied the knot in 1994 and they were considered NASCAR's most adorable love birds. However, after about eight years of marriage, Sealey filed a divorce against her husband.
At the time of divorce Gordon said:
Brooke and I had a high-profile relationship and we had to,
He added:
"We got a lot of attention and we had to adjust our lives and what we did and how we went about it because of that."
Their divorce is considered as one of the most expensive divorces in sports history as it was reported to be settled in around $15.3 million. In addition, Sealey also demanded alimony which included an airplane, periodic use of the couple's boats and two cars. After the ugly process for 16 months, their divorce was finalized on 13 June 2003.
Jennifer Brooke Sealey Quick Facts
Sealey was born in Winston, USA.
She also won the title of Miss Winston.
She got around $15.3 million as alimony during her divorce with Jeff Gordon and their divorce was considered as one of the most expensive divorces in sports history.