Articlebio
https://articlebio.com/
Truck Attack In New York City Killed Five Friends Celebrating Their High School Reunion
Published on

01 Nov,2017
Updated on

01 Nov,2017
Eight people killed and 11 injured in a heinous truck attack on a cycle path in Lower Manhattan. Among eight died in the horrific criminal attack, five were the Argentine citizens, who traveled to New York for a 30-year high school reunion celebration.
The 29-year-old Sayfullo Saipov plowed his truck into the crowded biker's path along the Hudson River while it hit a school bus which left several bikers as well as the citizens injured.
A cop reportedly shotted the driver after getting out of his car at Chambers and west streets with two realistic-looking guns screaming ''Allahu Akbar." Currently, the suspect is in custody.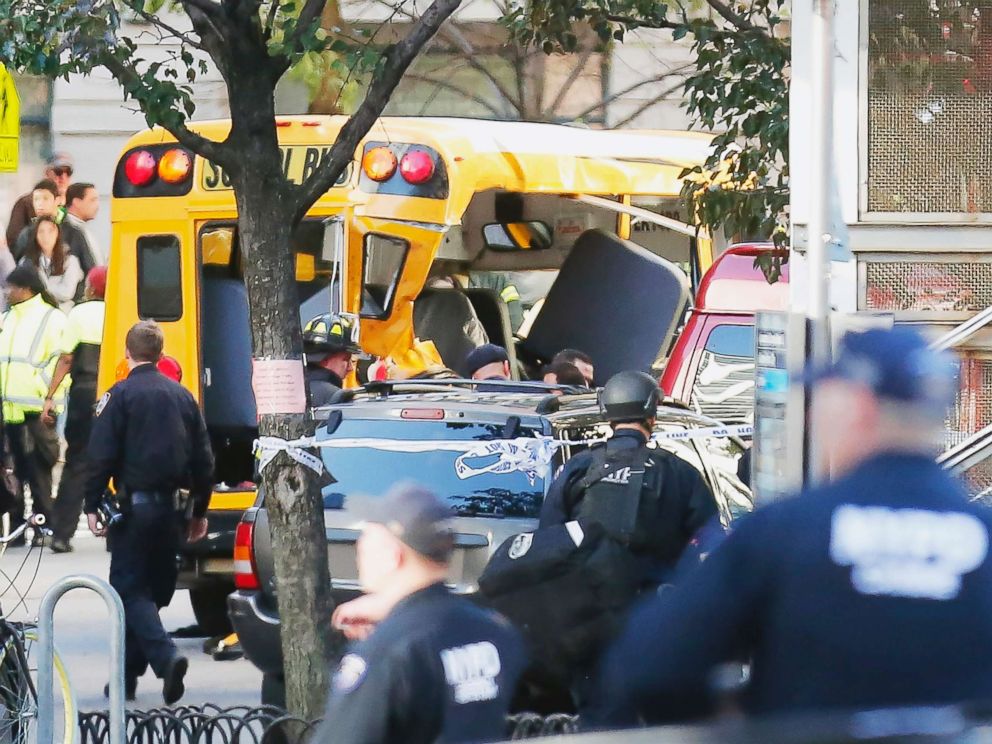 Uzbekistani driver killed eight people in a heinous truck attack in New York
Source: ABC News
Officials called the attack as the deadliest terror attack on the City since September 11, 201. Mayor Bill de Blasio called a press meet later and said:
This was an act of terror. A particularly cowardly act of terror aimed at innocent civilians, aimed at innocent people going about their lives.
According to the eyewitness, the crazy driver carrying a Florida ID rammed his car into nearly two dozen of innocent cyclists and pedestrians. 58-Year-Old Nelson Arroyo told,
The Home Depot truck starting running people over. I heard a boom boom, a crushing noise from the bikes. People were sitting down crying. I saw two areas of blood.
Mr. Saipov migrated to the United States from Uzbekistan in 2010 and had a green card. The Florida resident rented the truck from a Home Depot in New Jersey. The reason behind this terror attack has still to come.