Articlebio
https://articlebio.com/
Rob Porter, the Secretary Staff to White House Resigns After Abuse Allegations from Ex-Wives
Published on

08 Feb,2018
Updated on

08 Feb,2018
A top white house official staff secretary rob porter resigned after he was accused of emotional and physical abuse by his ex-wives, Colbie Holderness, and Jennifer Willoughby.
Rob Porter, who is currently dating Hope Hicks, according to sources.
Source: NBC
White House, on the other hand, has been clearly supporting porter initially but when the accusations became the talk of the town and daily mail published the report, porter himself left white house enchanting he was innocent.
On Wednesday ported released a statement saying:
These outrageous allegations are simply false. I took the photos given to the media nearly 15 years ago and the reality behind them is nowhere close to what is being described
Furthermore, he added:
I have been transparent and truthful about these vile claims, but will not further engage any publicly with a coordinated smear campaign.
Speaking about his community support and duty to the country, he added:
My commitment to public service speaks for itself. I have always put duty to country first and retreated others with respect. I am deeply grateful for the opportunity to have served in the Trump Administration and will seek to ensure a smooth transition when I leave the White House.
Porter's first wife, Colbie Holderness,37, was quoted talking to daily mail explaining how devasting was her 5 years long abusive marriage. She confirmed of going through physical and mental abuse during her marriage to Porter.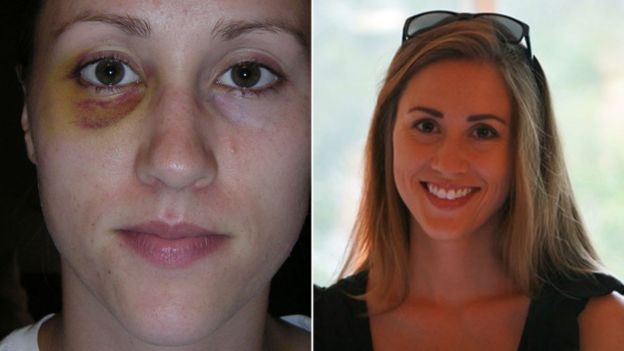 Source: BBC
Holderness in an emotional break down said that she has been punched and kicked by porter when they were on the Canary island in 2003 and 2005 respectively.
Porter's second wife claimed of being dragged out of the shower by porter when she was wet and naked. She also stated that porter verbally abused her calling her 'f***ing b***h'