Articlebio
https://articlebio.com/
NFL Quarterback Eli Manning's Married Life With Abby Mcgrew- Powderpuff Team Of Daughters!
Published on

14 Dec,2017
Updated on

14 Dec,2017
Eli Manning, the American football quarterback for the National Football League (NFL), has been married to Abby McGrew for almost a decade.
The couple got married in 2008 and have created a wonderful family together ever since. So, how is their married life going on? How happy are they? Let's find out, shall we?
Giants' Eli Manning and Abby Mcgrew's Married Life
Eli and Abby started their beautiful married life journey on April 19, 2008, in a private ceremony held in San José del Cabo, Mexico. They have now been together for 9 years and are still as happy as ever.
El proposed Abby McGrew in 2007, and they got married a year later. However, the couple has been together since their University days.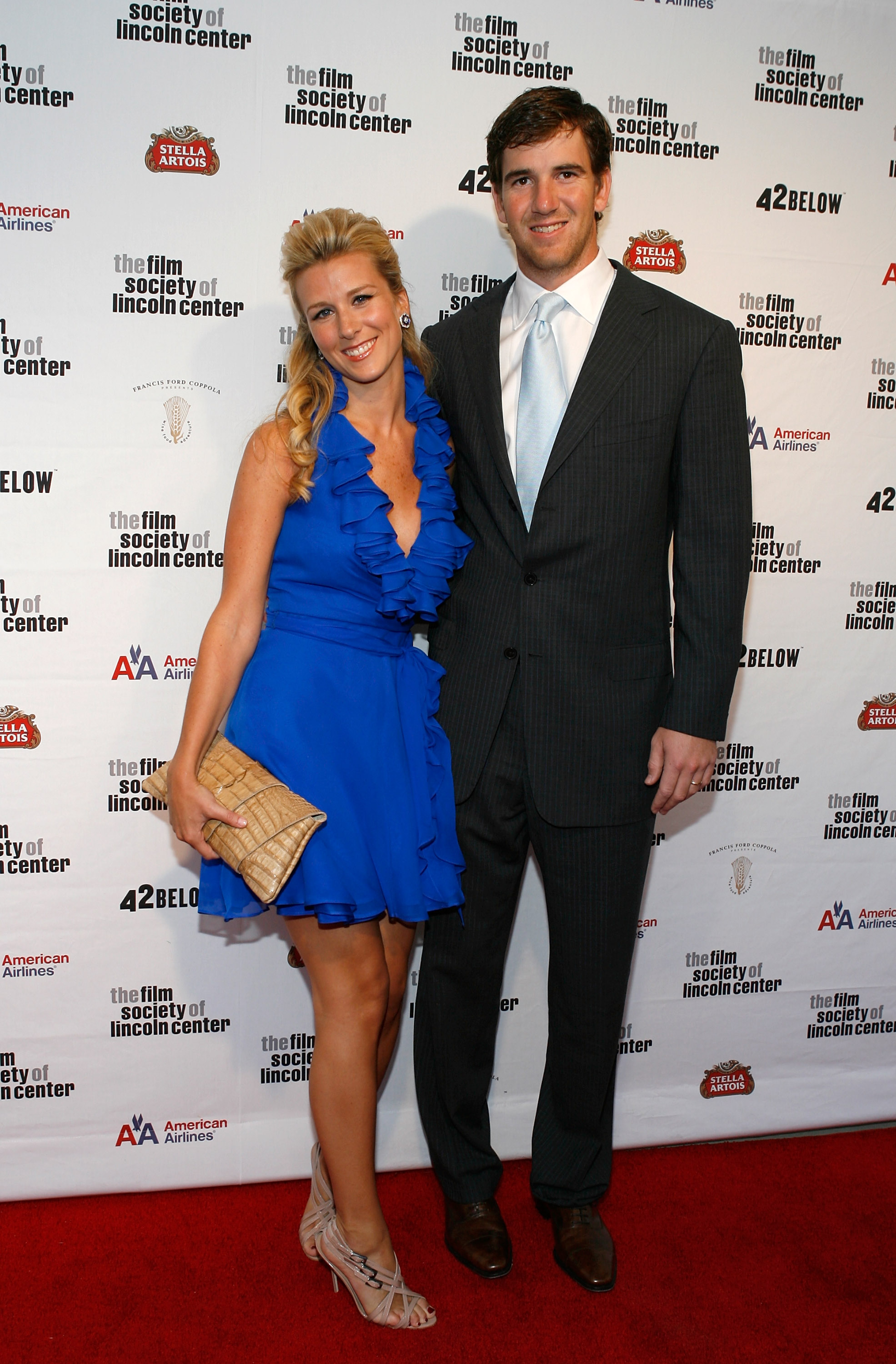 Eli Manning and Abby Mcgrew at 36th Film Society of Lincoln Center's Gala
You'd expect a couple who has been together since so long to be open about their romantic life. But, contrary to convenient belief, Eli and Abby keep it all very private.
What we do know is that they are still together and living happily with their children.
Giants' Eli Manning and Abby Mcgrew's Children
Eli Manning might be thinking of starting his own powderpuff team soon, he has three daughters with wife Abby McGrew.
Their first daughter, Ava Frances, was born on March 26, 2011. After their first child was born, Abby Mcgrew's gave birth to their second daughter, Lucy Thomas on June 17, 2013.
Eli Manning and Abby Mcgrew enjoying their time with their babies
Their third baby Caroline Olivia was born on January 29, 2015. Looks like a perfect powderpuff team!
Quick Facts:
Eli Manning was born Elisha Nelson Manning IV.
He was born on January 3, 1981.
He played college football at the University of Mississippi from 2000 to 2003.
He graduated from the same University of Mississippi with a GPA of 3.44.
He has won a number of awards including, Conerly Trophy – Best College Football Player in Mississippi, Davey O'Brien Award (finalist) – Awarded to the Nation's Top Quarterback, Honorable Mention All-American – The Football News etc.
He is 6 ft. 4 inches.