The New England Patriots have confirmed the Super Bowl LII against Philadelphia Eagles which will be held on Sunday, February 4 at the US Bank Stadium, Minneapolis, Minnesota.
The Patriots, who were 20-10 down until the early fourth quarter of the Sunday's A.F.C Championship game, overturned and stole the game from the Jacksonville Jaguars by 24-20.
New England Patriots' quarterback Tom Brady after winning the playoff against Jacksonville Jaguars
Source: Daily Mirror
Tom Brady worked hard and threw a four-yard touchdown pa s s to Danny Amendola with just three minutes remaining to send his team back to the Super Bowl.
Brady was seen wearing a black bandage on right hand after getting injured during practice earlier this week, but the 40-year-old quarterback showed no signs of being hampered.
After winning the match, Brady said,
I've had a lot worse. I didn't know that on Wednesday. It was a crazy injury. Wednesday, Thursday, Friday was a little scary. Then I started getting some confidence and today we did just enough to win.
In another game, the Philadelphia Eagles thrashed the Minnesota Viking by 38-7 in making their way to the Super Bowl for the first time since 2005. Quarterback Nick Foles led the Eagles to their dream Super Bowl on Sunday night but, there is still one game before the Eagles' fans could really celebrate their victory.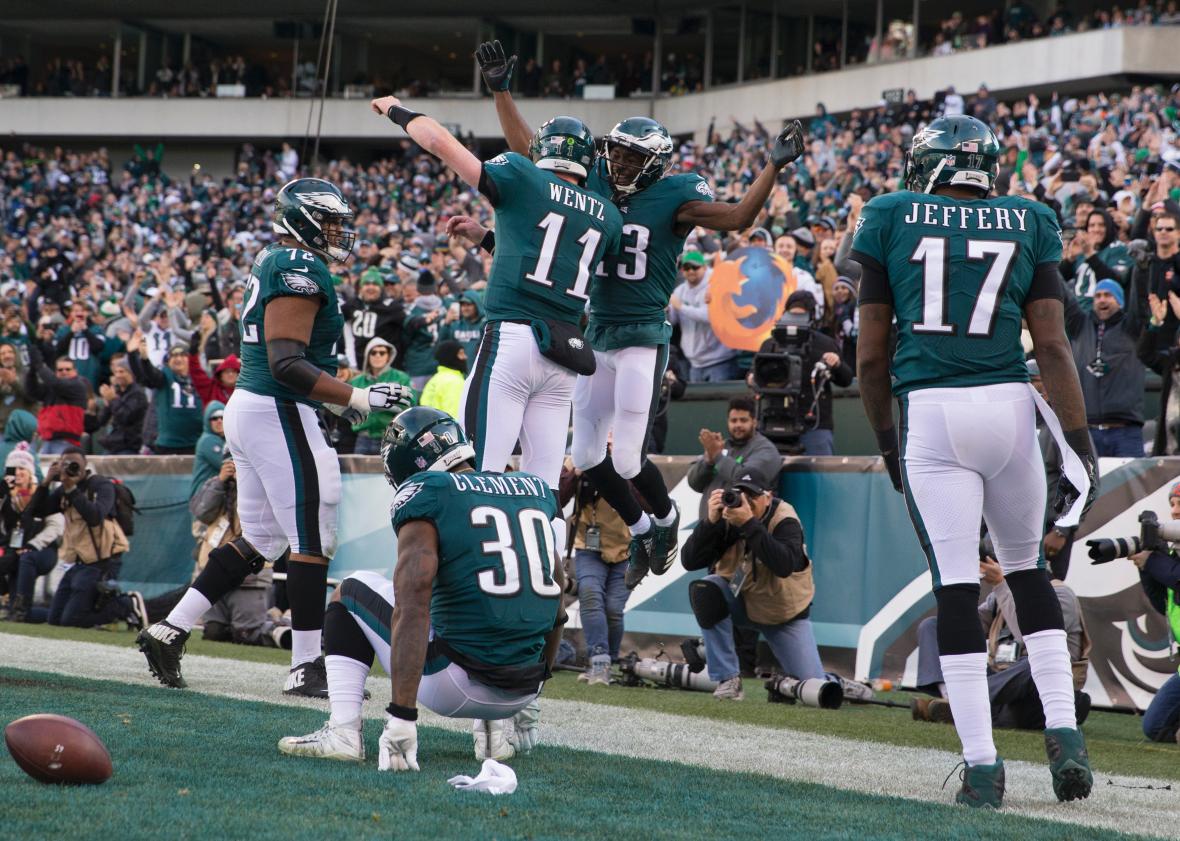 The Philadelphia Eagles made their ways to the Super Bowl 52 first time after 2005
Source: Slate
The Eagles have yet to face the biggest threat as Bill Belichick's Patriot will be playing to defend their title on Sunday, February 4.