Articlebio
https://articlebio.com/
Michael Sam Being Openly Gay Ended his NFL Career!! Details About Michael Sam's Career and Dating Life
Published on

26 Jun,2017
Updated on

26 Jun,2017
Michael Sam is a former football defensive end player for St Louis Rams of NFL. He is the only gay player in the history of NFL who only played for a season with the club before retiring.
After he came out as a gay, most of the people familiar with him want to know about his personal life and affairs. You might be one of them. We are discussing it below.
Former NFL Player Michael Sam Gay
Being a gay is still a challenge, even in NFL. The American footballer Michael Sam coming out as a gay was such a big deal that he had to end his career.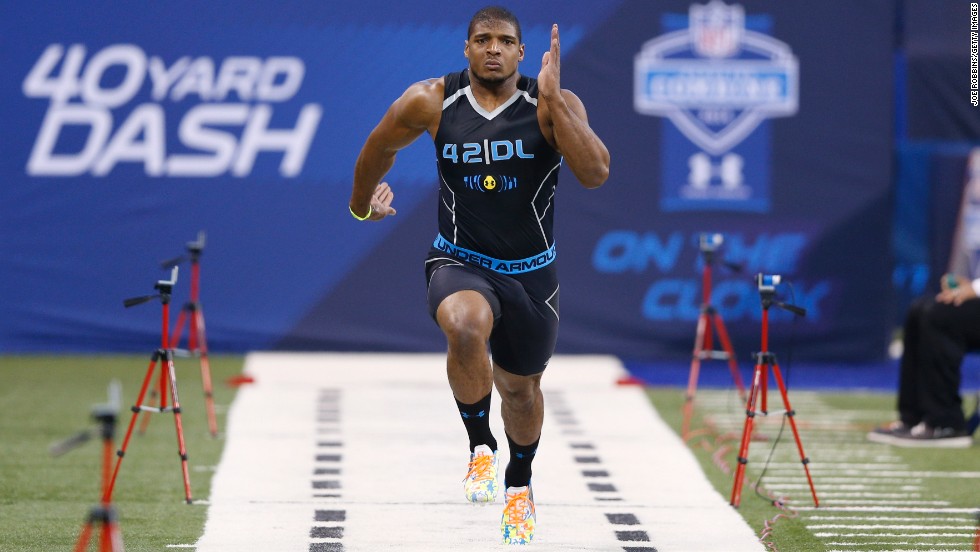 The former American footballer Michael Sam
The defensive lineman from Missouri, Michael, came out of the closet after was selected in the NFL draft by the St. Louis Rams in the seventh round in 2014 draft.
In an Interview with ESPN in February 2014, he revealed his sexuality. He told, "I'm an openly, proud gay man'' and added:
I didn't realize how many people actually knew, and I was afraid that someone would tell or leak something out about me, I want to own my truth.......No one else should tell my story but me."
However, after his sexuality revelation, he had regret as none of the NFL teams were ready to sign him. Later in 2015, He retired from the football career citing his mental health as a cause. He took to his Twitter to announce his retirement where he stated the last 12 months had been very difficult for him.
The last 12 months have been very difficult for me, to the point where I became concerned with my mental health. Because of this I am 1/3

— Michael Sam (@MichaelSam52) August 14, 2015
going to step away from the game at this time. I thank the Alouettes for this opportunity and hope to be back on the field soon. Thank 2/3

— Michael Sam (@MichaelSam52) August 14, 2015
Michael Sam's Affairs and Relationships
The former St. Louis Ram's footballer Sam isn't in a relationship with anyone currently but he remained in a long-term relationship with his college mate from University of Missouri Vito Cammisano. The couple remained in a relationship for about 4 years after getting together in 2011.
Michael Sam with his ex-fiance Vito Cammisano
Source: nydailynews.com
After their relationship became public, they were spotted together at various spots and didn't hesitate to share the snaps via Instagram.
Michael Sam and Vito Cammisano during their good relationship
Source: Instagram
In January 2015, they announced that he and his boyfriend are engaged. The couple remained engaged for about six months until June 2015 when the couple split. After both of them deleted pictures from their respective Instagrams , it was confirmed the couple had split.