Articlebio
https://articlebio.com/
Lindsey Vonn Flashes See-Through Top at Nickelodeon Kids' Choice Sports Awards
Published on

14 Jul,2017
Updated on

14 Jul,2017
The celebrity style on this year's Nickelodeon Kids' Choice Music Awards consisted of some eye catching and sizzling style statements on the orange carpet.
Looking pretty in pink, Lindsey Vonn flashed her see through lacy bra in a sheer tank top as she attended the awards ceremony in Los Angeles, on Thursday. She teamed the top with flared trousers that covered her white sandals.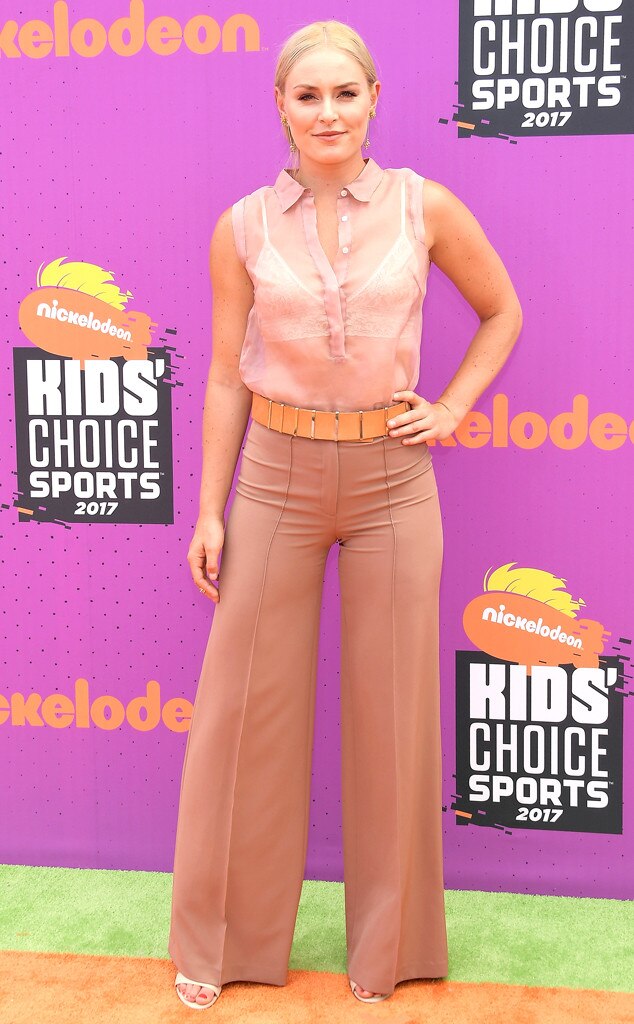 Lindsey Vonn on the orange carpet of the Nickelodeon Kids Choice Awards 2017
The Olympic Gold-Medalist was joined on the carpet by her sister Karin Kildow, who looked amazing in a yellow lace mini dress with nude sandals.
Lindsey Vonn with her sister Karin Kildow in the Nickelodeon Kid's Choice Awards
Lindsey had her blonde hair slicked back into a funky yet neat long ponytail that flawlessly graced her beautiful features.
The mascara, pink blush and a tiny amount of tint berry color on her lips complemented her complexion and gorgeous facial features as a whole.
Lindsey Vonn showing up her wardrobe on Thursday
When it came to accessorizing, the 32-year-old star opted for a pair of dangling earrings and a wide leather belt that cinched into her beautiful and slender physique.
The award show airs at 8 p.m. ET on Nickelodeon.