The Million Reasons singer Lady Gaga and her boyfriend Christian Carino's are engaged. The couple got engaged over the summer, however, the couple kept it secret for a long time.
Read more: Lady Gaga's tour aims to stop sexual a s sault on US campus
It's only ten months since her link up with the talent agent began, and she has already engaged to him. Her engagement to her boyfriend came around a year after she called off her engagement to actor Taylor Kinney.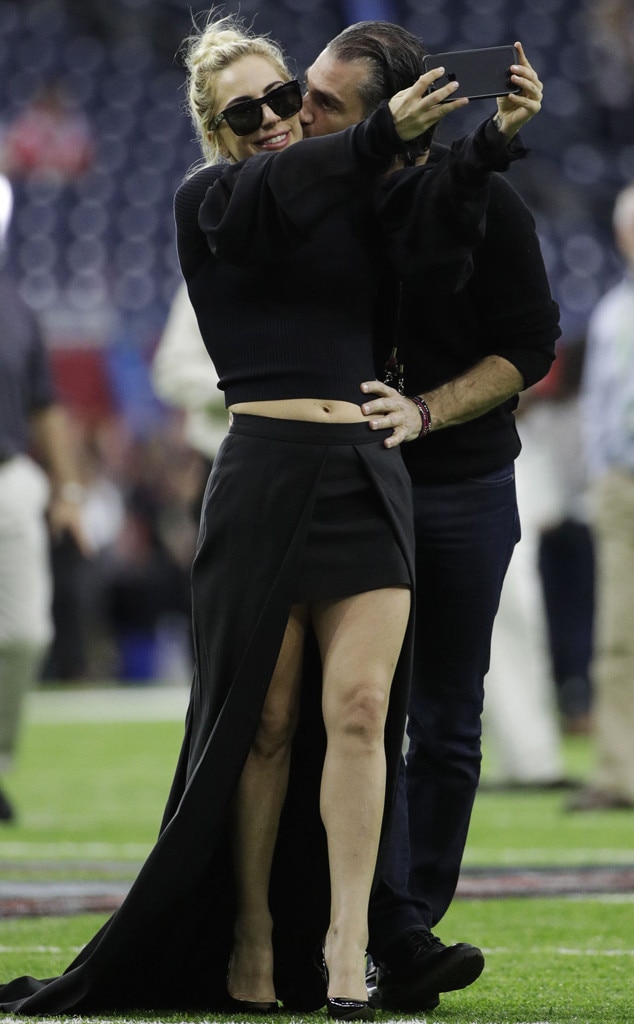 Singer Lady Gaga engaged to the talent agent Christian Carino in the past summer
Source: E! Online
US Weekly confirmed the Grammy-winning singer and her 48-year-old boyfriend engaged secretly in the summer after the talent agent asked Gaga's father for his permission. The couple might take a few more time to plan for their marriage, because of the singer's health condition.
According to the reports, the Bad Romance singer suffers fibromyalgia, a chronic disorder causing widespread muscle pain and tenderness. Two months ago, Due to this problem Lady Gaga's performance at the Rock in Rio music festival in Rio de Janeiro, Brazil was canceled.
Her romance with Carino sparked after she was spotted kissing ahead of her Super Bowl Ll halftime show in Houston, Texas. Before, Gaga was in a long-term relationship with boyfriend Kinney and got engaged to him as well, however, called off the engagement in July 2016.