Articlebio
https://articlebio.com/
How Much is American Attorney Tamara Holder's Net Worth?Details Of Her Salary and Career
Published on

20 Dec,2017
Updated on

20 Dec,2017
American attorney, author, and television commentator, Tamara Holder, is a renowned name in the field of Journalism.
The former contributor of the Fox News, who filed the sexual assault case against a male executive of Fox News, might have earned a fortune as she has given so much of time and dedication to her work.
So how much do you think does the American attorney Tamara Holder earns? How much is her net-worth? Let's find out.
How much is Tamara Holder's net-worth?
Tamara Holder, the former contributor of the Fox News has an estimated net worth of $20 million. And looking at the facts about her successful career, we aren't surprised at all.
Tamara, however, hasn't confirmed the exact amount of her net worth, but some reliable sources state that it's around $20 million.
The American attorney, author and television commentator, Tamara Holder
The bold feminist attorney and champion of equality, Tamara Holder, has been serving in the field of journalism for so many years now, but how did she accumulate the net worth of $20 million? Here is the breakdown.
Tamara Holder's Source Of Income And Salary
Though her financial information before joining Fox News is not public, we have a clear picture of her earnings after that.
Reportedly, after joining the Fox News as a contributor in 2010, she was paid $50,000 a year for two years. Which makes her monthly salary at Fox News from 2010 to 2012 around $4200.
Tamara Holder and Leigh Steinberg on Fox News show Sports Court
Further, in 2012 after she moved to New York, she was paid around $300,000 per year. Also, in 2016, the food and adventure lover, Tamara was offered $300,000 package in September 2016, but turning it down, Tamara filed a lawsuit against the Fox executive Francisco Cortes.
Tamara Holder's Allegations Against Fox News Executive Francisco Cortes
The former Fox News contributor, Holder, received a financial settlement from the company after filing sexual misconduct lawsuit.
In February 2015, she stated that the network executive, Francisco Cortes, called her to his room and demanded her perform oral sex. As she was at the peak of her career working on the interviews and documents shows, she didn't even file a report with the company or the police.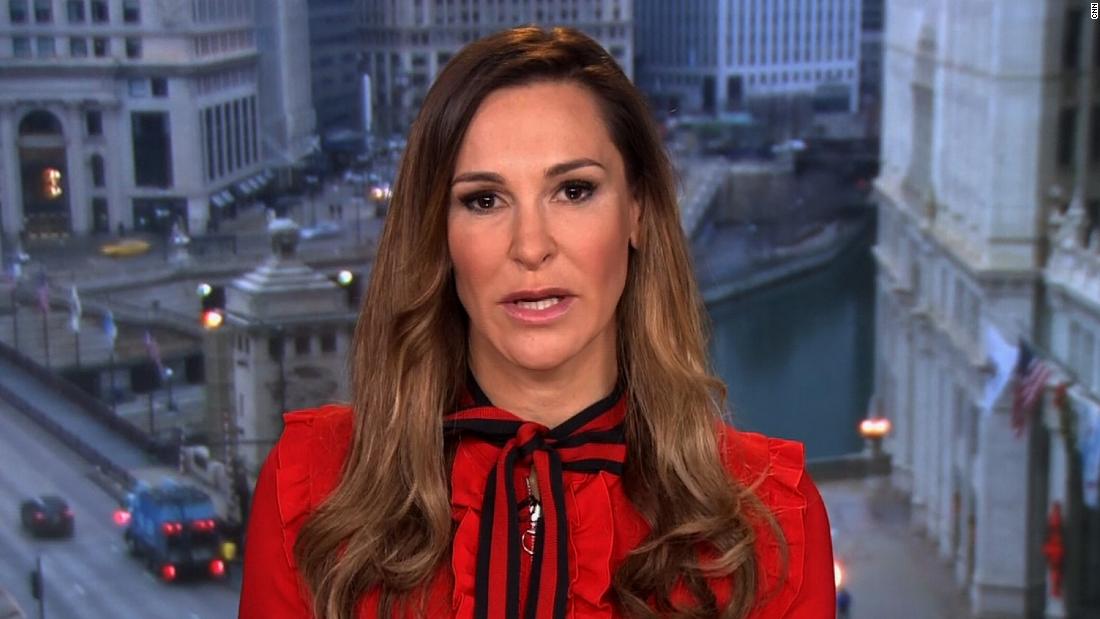 Tamara Holder in her interview with CNN
In the fall of 2016, she couldn't bear the assault that she faced and reported the incident to Fox News.
Also, read: Former Fox News Executive Francisco Cortes Files a $48 Millions Lawsuit Over Sexual Harassment Story
And after she gave her statement, the company took an immediate action for which Holder is thankful for.
In her words
Yes, I was sexually assaulted. Immediately after I told the company where I worked about the incident, it promptly investigated the matter and took action, which I appreciate.
And with an agreement to settle the deeds, Tamara was paid $2.5 million and the executive was fired immediately.
Tamara Holder's lawsuit against Fox News executive Francisco Cortes
Recently, Tamara Holder stated in one of her interviews with CNN that Fox News founder Rupert Murdoch "ruined her life."
In her words
I don't have a job in TV anymore because the place that he has secured down like Fort Knox allowed abusive predators to prey on women who just wanted to work. That is not nonsense. This is people's lives.
To which the Fox News founder Rupert Murdoch responded that it was all nonsense and that the man who was found guilty was fired from the job immediately.
Quick Facts:
Tamara Holder was born in the United States.
She completed her graduation from the University of Arizona and the John Marshall Law School in Chicago, Illinois.
She was a frequent guest on CNN, HLN, and TruTV before she was signed by the Fox News.
She also is the frequent radio guest on WABC's Hannity and guest co-hosted the show on December 26, 2012.