Articlebio
https://articlebio.com/
Five Things That Make Gal Gadot a Real-Life Wonder Woman!
Published on

12 Jun,2017
Updated on

18 Jul,2017
Wonder Woman has smashed the low standards set for female superhero movies by films like Catwoman! The World is obsessed with the character and the actress who plays the character, Gal Gadot. But did you know our Gal is not only a Wonder Woman on screen but in real life as well? Don't believe me? Watch as I prove!
Five Things That Make Gal Gadot a Wonder Woman in Real Life
1. The fact that she was pregnant during the shoot of Wonder Woman
On Marie Claire's June 2017 issue Gal Gadot revealed that she hid her pregnancy while filming Wonder Woman because she didn't want to be treated any differently!
This might be one of the toughest things an actress has ever done! She is married to Yalon Versano.
2. Gal Gadot and Her $50 flats on Wonder Woman Red Carpet
Wonder Woman ditched the tradition of wearing heels with a gown in red carpet, and instead wore $50 Aldo Gladiator Starda Sandals.
Gal Gadot wore flats to the Wonder Woman premiere & the reason she gave was- "its more comfortable"...more women should follow! You Go Gal! pic.twitter.com/dmm5WHvXWN

— SONA (@sonamohapatra) May 26, 2017
She said she wanted to be comfortable on her big night! Kudos to Wonder Woman for not falling under pressure and doing what she wanted. Such good example for women all over the world!
3. Gal Gadot, with Wonder Woman, gave DC a big Box-Office Boost:
Even with controversial all-female screenings and the stigma around female superhero movies, Gal Gadot perfectly portrayed Wonder Woman, a DC universe character brought to the Big screen after 40 years! Patty Jenkins set record high box office returns for women directors. Check out Gal Gadot's husband Yaron Varsano's five facts, here.
After the disappointing movie ( Box office collection and critical acclaim wise) like Suicide Squad and Batman Vs. Superman which needed to make $925 million to cover its production cost, while it only made slightly over $827 million.
Wonder Woman brought DC producers a great relief! So, Gal Gadot was a real-life Wonder-Woman for DC making $435 million worldwide, it needed to make $300 million to cover the production costs. Movies like Baywatch and The Mummy sank this season.
Gadot was such a flawless Wonder Woman, the movie became popular with those who aren't typically DC fans!
4. Because of What She Said When Asked if Gal Gadot Could Take Down Thor!
When anchor Katie Couric asked Gadot whether or not Wonder Woman/Diana Prince, given that she has a unique heritage, could stand in a fight against the Asgardian god, Thor, the proud Themysciran didn't hesitate a bit and said ''Yes''. Well, that started quite a Twitter Thing
Gal Gadot Challenging Chris Hemsworth for a fight between Wonder Woman and Thor
Hey @chrishemsworth -- @GalGadot has something to ask you... #wonderwoman https://t.co/XWrDANhsaT pic.twitter.com/wDZDZpIemt

— Katie Couric (@katiecouric) June 2, 2017
Thor, I mean, Chris Hemsworth responded and then Gal Gadot evened it out?
I always knew you were a smart guy :) But I think its worth a fight . we should collide worlds??

— Gal Gadot (@GalGadot) June 4, 2017
I hope they make a DC/Marvel crossover and put Thor and Wonder Woman against each other! What a spectacle that'd be!
5. Gal Gadot United DC/Marvel Fans
Wonder Woman alone kind of brought together DC/Marvel together, whose fans are always at their edges! Garnering accolades from Hulk, Mark Ruffalo, Black Panther Lupita Nyong'o who went full on fangirl over Wonder Woman, Captain America-Chris Evans himself among others, Gal Gadot received an immense amount of DC/Marvel crossover praise.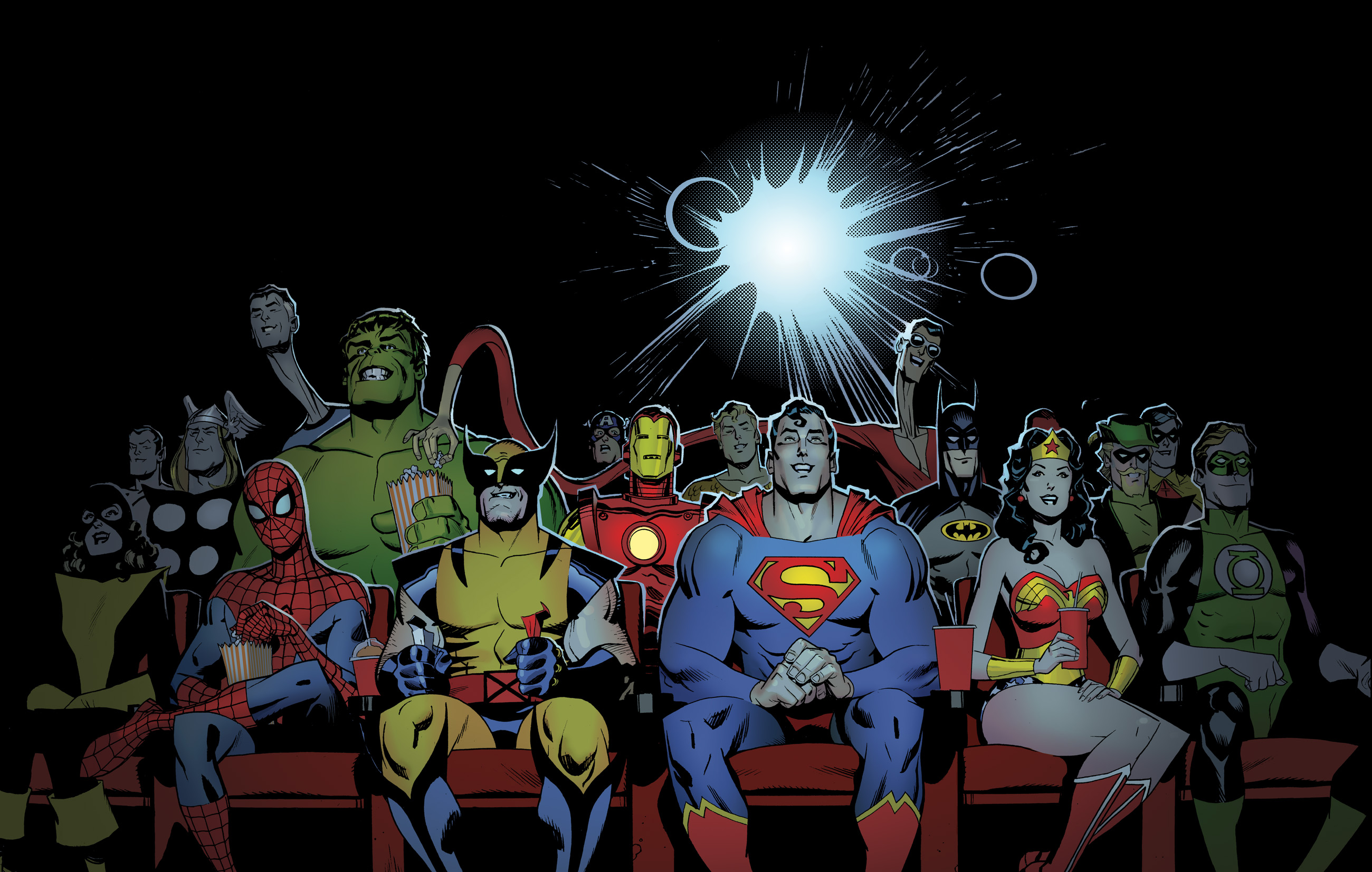 Source: wallpapersafari.com
Marvel/DC Powers praising the Prowess Gal Gadot/Wonder Woman has definitely helped bring together the two universes' fans as well!
More for of Wonder Woman and other Wonderful Woman celebrities' news, keep a close tab on Article Bio.