Articlebio
https://articlebio.com/
Emma Watson was one of the highest paid actresses of 2017; How much net worth has she accumulated? Details here!!
Published on

06 Feb,2018
Updated on

06 Feb,2018
The famous wizard of Hogwarts School of Witchcraft and Wizardry, Hermione Granger aka Emma Watson says Harry Porter movie franchise gave not only her name and fame but also a huge fortune. As per the report, she made a whopping $60 million from the movie franchise.
Besides that, she was a part of several other popular movies including Beauty and the Beast and The Perks of Being a Wallflower. So, how much Watson has earned to date? What is her total net worth?
How Much Is The New Worth of Emma Watson? Details Of Her Sources Of Income
Watson rose to fame in 2001 at the age of 11 when she starred as Hermione Granger in Harry Potter and the Sorcerer's Stone. The Harry Potter film series, other acting projects, modeling, and endorsements help her accumulate networth around $60 million as per the Richest.
However, Celebrity net worth stated that she has an estimated net worth of $80 million at present.
Watson began acting at an early age starting with Harry Potter and the Sorcerer's Stone. The movie broke records with an opening day box-office total of $33.3 million.
The fifth movie of the Harry Potter franchise, Harry Potter and the Order of the Phoenix released in 2007 achieved a huge financial success of $332.7 million on the worldwide-opening weekend.
Emma Watson popular as Belle from the Disney movie, Beauty and the Best
has accumulated a huge fortune from her successful acting and modeling career
Source: Hello Magazine
In total, the film grossed over $974 million and also received three Oscars and seven BAFTA Awards.
At the peak of her Harry Potter career, she earned $15-$20 million annual salary with a total of $60 million combined for the eight Harry Potter movies. Forbes listed Watson is one of the highest paid actresses in 2017, to know others highest paid actress of 2017 then watch the below video.
Her other movie Beauty and the Beast was the highest grossing movie of 2017 earning $1.264 billion. The film also became the 10th highest -grossing movie of all time. Though the exact salaries of stars haven't been revealed sources say that the star earned a huge sum pulling in $3 million upfront with the profit participation of $15 million.
Emma Watson's Beauty and the Beast promotion look
Source: The Fuss
Watson also lent her voice to Princess Pea in The Tale of Despereaux released in December 2008 which grossed $87 million worldwide.
Meanwhile, Watson has also collected a huge fortune from several brand endorsement like Nestle & Burberry.
Her Assets Including House And Cars
With the growing popularity, the 26-year-old actress is learning to deal with intrusive paparazzi and obsessive fans. That's the reason why she's a bit insecure about giving away her address of her house she bought via Skype.
In addition, she has also rented a London apartment, however, she hasn't revealed the price of her rented house.
Emma's apartment in NYC
Source: NY Daily News
Watson drives a beautiful Toyota Prius whose current price is $24,370.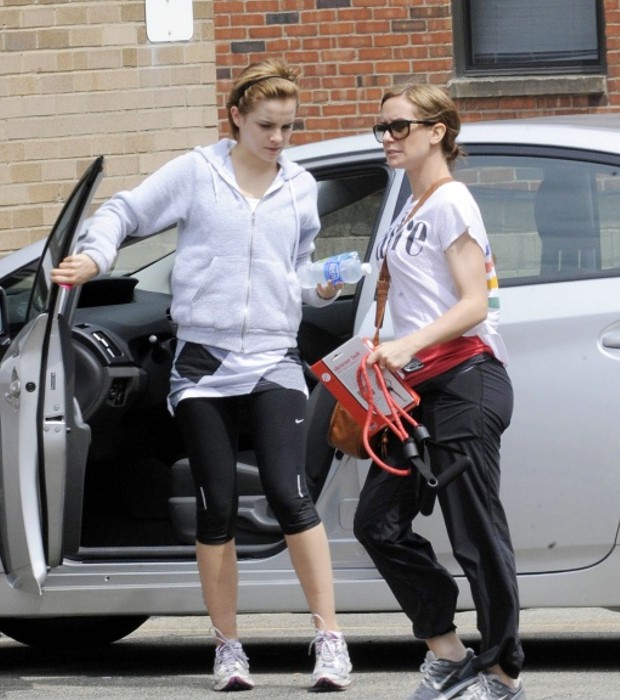 Toyota Prius Car
Source: Success Story
Besides that, she also has Audi S3 cars ranges from $43,000 to $80,000.
Awards And Achievements She Received
Watson has a long list of awards and nominations for her amazing performances to date. She won the Young Artist Awards for her role in Harry Potter and the Philosopher's Stone in 2002.
In 2014, Emma was praised by the British Academy of Fim and Television Arts and became the British Artist of the Year.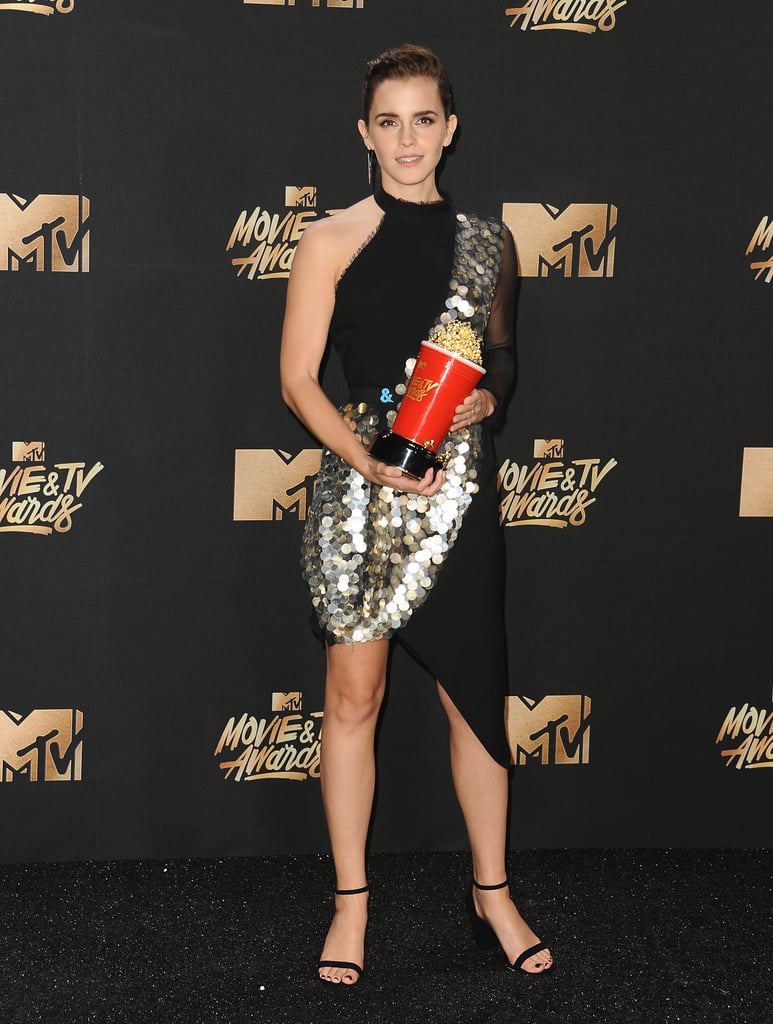 Emma dressed as a Disco Ball at the MTV Movie and TV Awards
Source: Pop Sugar
She also won three Teen Choice Awards in 2011 for her amazing role in Harry Potter and the Deathly Hallows, and in 2017, she received three Teen Choice Awards for Beauty and the Beast and one for The Circle.
In addition to it, she has also grabbed several awards including MTV Movie & TV Awards, British Fashion Awards, People's Choice Awards, San Diego Film Critics Society Awards, and National Movie Awards.
Emma Watson-Some Of Her Charity Works
GQ Magazine's 2013 Woman of the Year Emma Watson is active in many philanthropic activities and organizations since she was a teenager.
The Perks of Being a Wallflower actress is a keen supporter of gender equality. In 2014, she was appointed as the UN Women Goodwill Ambassador.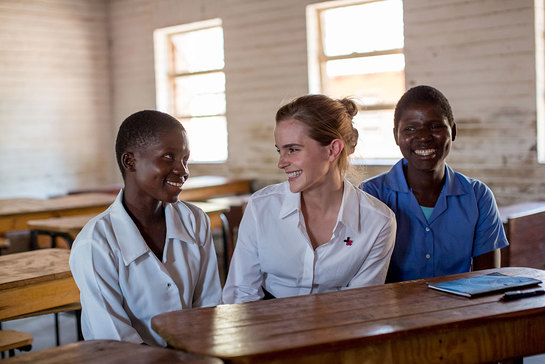 UN Women Goodwill Ambassador Watson visiting Mtakataka Secondary School in Malawi
Source: Look to the Stars
She promoted female education in Bangladesh and Zambia. It was the same year she launched the UN Women campaign HeForShe, which calls men to raise their voice for gender equality rather than gathering women and girls for a rally.
In 2011, she donated a signed copy of Harry Potter and the Deathly Hallows to an auction aided by ShelterBox, an organization that helps people overcome tragedy and humanitarian crisis.
Also, she coordinated with the Millennium Promise organization which aims to eliminate global poverty by the year 2025.
Emma Watson; Quick Facts
Born on 15 April 1990 in Paris, France.
The birth sign is Aries.
Lived with her mother after her parents separated when she was a small kid.
Studied at Dragon School in Oxford.
Also attended the Stagecoach Theatre Arts, a part-time theatre school.