Articlebio
https://articlebio.com/
Divorced in 2006, is Mario Cimarro Currently Single? Find out Who He is Dating and all His Past Affairs Here
Published on

19 Jun,2017
Updated on

19 Jun,2017
Mario Cimarro is a famous Cuban actor who made his first big screen debut in "Romeo + Juliet" alongside Leonardo DiCarpio and Claire Danes. Today we explore Cimaro's life outside the silver screen.
Speaking of Cimarro's personal life, he was previously married to Natalia Streignard but later got divorced. So, did he date anyone after his divorce? We've got a whole story on that!
Mario Cimarro and Natalia Streignard's Divorce
According to sources, Cimarro and Streignard first met on the set of "La Mujer de Mi Vida." Soon after knowing each other, the couple started dating from June 1998. The couple tied the knot on 10th June 1999 after a year of their relationship.
Mario Cimarro and Natalia Streignard' Source: blogspot
The couple shared marital life for around seven years. Some sources claim that the couple previously once separated but reconciled after a little while. Later, again the couple separated and filed for divorce in 2006. Their divorce got finalized on 14 September 2006. In one of the interviews, she claimed "incompatibility" as the reasons behind their divorce.
After their divorce, Streignard met an Italian businessman Donato Calandriello in 2008 and the same year, on 27 September, the couple tied the knot. Now, the couple has two children.While on the other hand, Cimarro was in the relationship with Vanessa Villela after his divorce.
Mario Cimarro is Single Again After Divorce
After the end of 7 years long marital life, Cimmaro stayed single for two years. In 2008, he started dating Mexican actress Vanessa Villela. They made a couple of public appearances together which practically confirmed their relationship.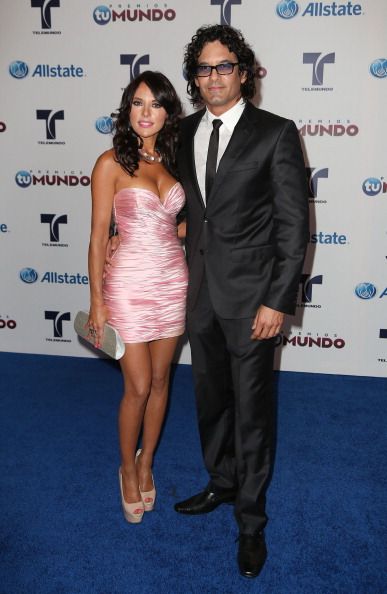 Vanessa Villela and Mario Cimarro
Source: bdbphotos
Cimarro and Villela never revealed anything solid regarding their relationship. Even though their millions of fans and media regularly followed them, they still managed to keep their relationship away from paparazzi.
Sadly, after five long years of dating each other, the couple marked the end of their journey in 2013. The exact reason their break up is still not disclosed. And both Cimarro and Villela did not speak a single word regarding their relationship as well as the breakup.
After his breakup with Vanessa Villela, there are no any rumors of his linkup ever talked in the media. It looks like the Cimarro is focusing on his career or secretly dating someone.
A post shared by Mario Cimarro (@mariocimarro) on Feb 12, 2017 at 10:29pm PST
Speaking of his past affairs, Cimarro was also linked to Mexican Actress Zuria Vega. However, it didn't really become a thing. We hope single life is treating Mario Cimarro well!