Articlebio
https://articlebio.com/
7.3 M Watched Great British Bake Off Final Though Prue Leith Accidently Declared Winner 10 Hr. Early
Published on

01 Nov,2017
Updated on

01 Nov,2017
It is rare to gain viewers in the finale after the name of the winner is already revealed. However, the condition wasn't applied in the finale of The Great British Bake Off, which gain more than 7.3 million live viewers, though the winner was mistakenly revealed 10 hours early.
Prue Leith accidentally tweeted the name of the winner of the show which crossed the gross viewers of 7.7 million when the viewers on Channel 4+1. It was the Channel 4's highest overnight rating since it had the Paraolympics Opening Ceremony in 2012.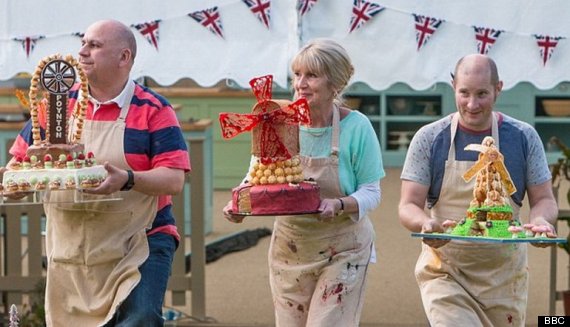 The Great British Bake Off ended with Sophie Faldo as a winner
Source: Huffington Post
She later deleted the tweet after the damage was already done after many of her followers retweeted after seeing it. The English broadcaster and cultural commentator Emma Freud tweeted making Prue aware of her mistiming.
Prue. Delete that. It's on tonight!!!

— emma freud (@emmafreud) October 31, 2017
The Final crowned Sophie Faldo the winner of the show and handed that all-important glass cake stand. It was the first series of GBBO on Channel 4 after it moved there from BBC One.Later, Channel 4 said an average of 2 million in the 16-34 age group, with a 57.5% share of that audience.