Articlebio
https://articlebio.com/
'Mission: Impossible' Star, Martin Landau dies at 89
Published on

17 Jul,2017
Updated on

17 Jul,2017
The legendary, all-purpose actor, Martin Landau who showcased his versatility in acting died on Saturday in California after a short hospitalization where he suffered some unexpected complications.
He was 89 and the news of the death was confirmed by his publicist Dick Guttman on Sunday night.
Martin Landau
The Oscar-winning actor who rose to fame by playing a homosexual henchman in Alfred Hitchcock's 1959 North by Northwest, died at UCLA Medical Centre in Los Angeles after an illustrious career in show business leaving behind his ex-wife, actress Barbara Bain, 85, and their daughters, actress Juliet Rose Landau, and Susan Landau Finch.
Martin Landau sits on his new star on the Hollywood Walk of Fame
Landau had appeared in more than 200 films and TV shows. His versatility in acting was seen from his roles in Mission: Impossible, the TV series and as broken-down Bela Lugosi in Ed Wood in 1994.
Mr. Landau starred alongside his wife, Barbara Bain, in the British science fiction series "Space: 1999"
Landau was born on 28th June 1928, in Brooklyn, New York. His first career job was as a news cartoonist with the Daily News but he soon left it to pursue acting.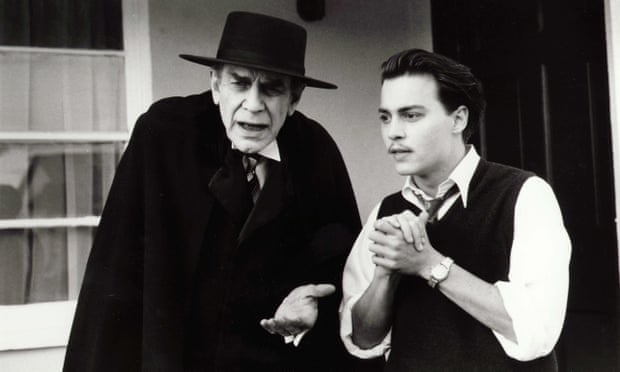 Landau, left, with Johnny Depp in Ed Wood
The talented actor's career spanned the decades. To the general public, Landau was a great inspiration for hard work. The Hollywood industry will remember the legendary actor for years to come.