Articlebio
https://articlebio.com/
Ascertain the married life of Radio host Erik Kuselias and Holly Sonders. Know about their children
Published on

04 Jan,2017
Updated on

17 Jan,2019
Erik Kuselias is a television and radio host who currently works as a host on NBC Sports Radio and is co-host of Pro Football Talk on the NBC Sports Network with Mike Florio. He has also worked as the host of Morning Driven on Golf Channel, NASCAR Now on ESPN2, The SportsBash on ESPN Radio, and also NFL on ESPN Radio during NFL season.
The popular media personality has been married Holly Sonders for a long time but the two made headlines after his wife Holly was filed for divorce from her husband Erik, in August 2017. And as of now, the couple is still together or separated. Well, to know about their marital relationship, stay with us till the end.
Erik Kuselias and Holly Sonders' married life and children
The Radio host is a married man. He is the husband of Holly Sonders, a successful golf analyst for the Fox Sports' golf coverage team. Keeping the relationship very secret, they announced their engagement in 2012.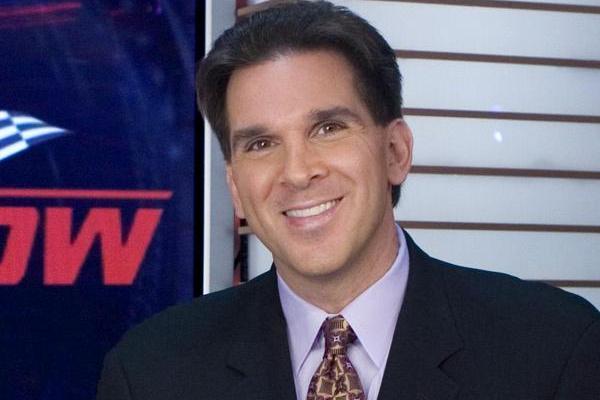 Erik Kuselias
source: bleacherreport.com
Holly's decision of marrying Erik who had a bad reputation in the industry surprised many people. Holly was regarded as one of the most beautiful women in Golf but her husband had no good image in the industry. He had a bad habit of flirting with his co-workers. He was also dismissed from his job at NBC Sports.
According to some sources, Erik was often investigated by a private investigator hired by his wife Holly. Erik's bad habit with his co-worker also nearly ended their married life. They often had arguments due to bad habits of Erik and relation wasn't working well. They once split up but divorce has never been their choice.
The couple isn't blessed with any children yet and there is no further news about their relation available in the media and internet too.
It has been reported their relationship is not going well since August 2017 when Hilly was filed for divorce from her husband Erik. The rumors of their divorce swirled around social media for quite some time now. Holly posted a selfie on her Instagram on August 22, 2017, and she also shared it on her Twitter account. One of her followers re-tweeted on her Twitter mentioning Sonders' husband, Erik Kuselias, in the caption. And Holly replied the comment saying,
"I filed for divorce over a year ago…we have not been together in a very long time. Thanks."
Following the series of comments on her twit, the rumors of their separation is becoming the subject of several outlets. It is still a mystery the couple is still together or divorced.
Also Read, American Radio Host Tommy Sotomayor known as Mr. Controversy has earned a huge fortune from his Career-Find out his total net worth
The Net Worth Of The Radio Host
The success of a person is often measured by the net worth and Erik is somehow believed to be successful through his character was always suspicious. The net worth of Erik is expected to be around $6.5 million which is a huge amount for a person of his profession. The source of his net worth is his long hosting journalism career.
Erik Kuselias' Quick Facts
He grew up in Hamden, Connecticut
He was an all-state baseball player
He graduated from Brown University followed by the University of Michigan Law School and Columbia University.
He is a part of Mensa International, is the largest and oldest high IQ society.
He currently serves on Sports Talk 1040 Orlando